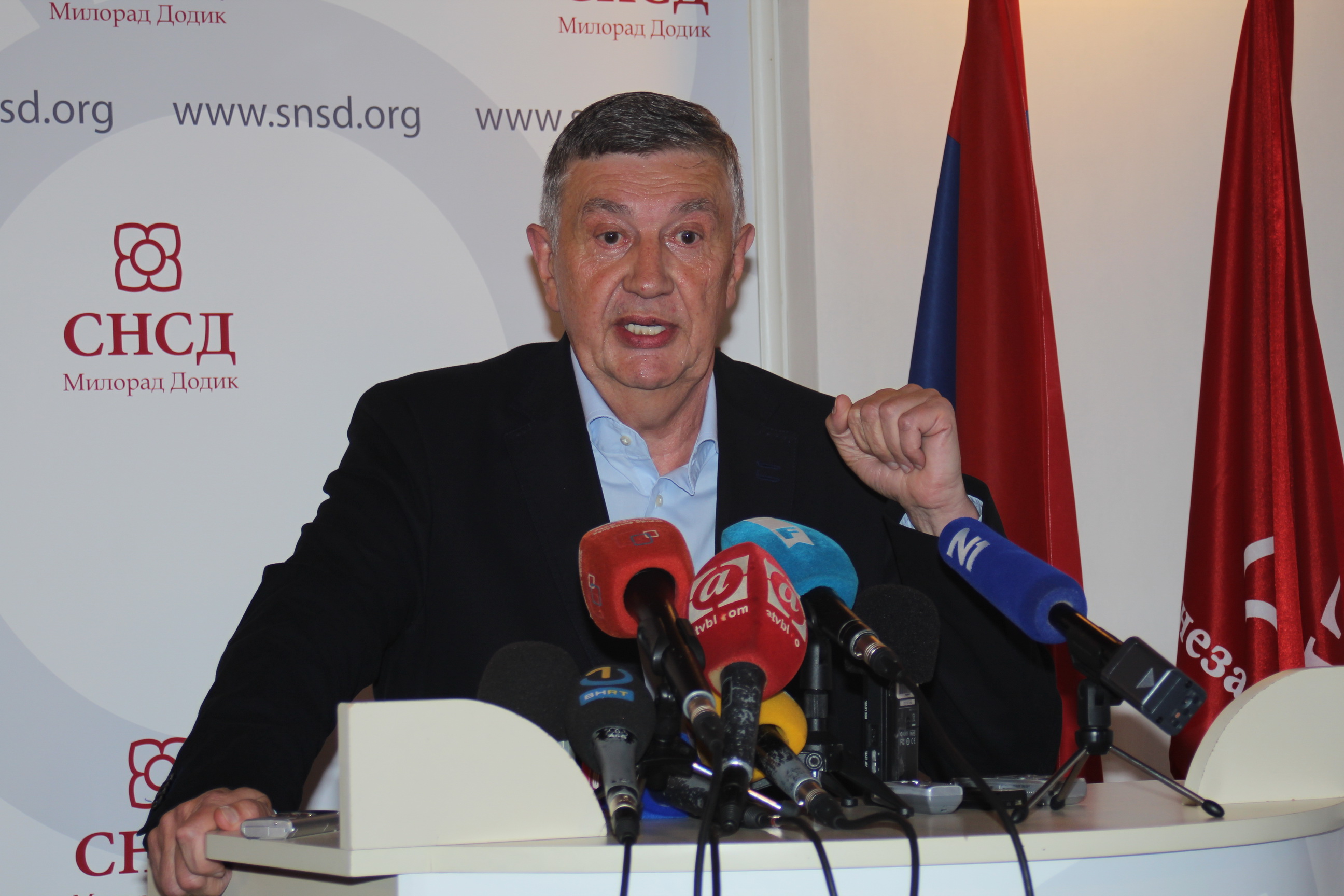 Banja Luka, May 12, 2016/Independent Balkan News Agency
By Mladen Dragojlovic
As Banja Luka expects a very hot political Saturday, citizens are afraid of violence on the streets and, especially, that this violence can be transferred to other cities in BiH.
"It is stupid to organize protests like this, at same time just 1,5 kilometers apart opposition parties protest and ruling parties rally. There are too many 'what if' situations in this case and one is especially dangerous: what if both sides decide to break the police cordon and get in conflict on the streets? Our politicians must think about that", said Slobodan M., Banja Luka citizen to IBNA.
Even if there will be no fight on the streets, the situation between citizens after May 14, will be different. Slobodan said that it is possible that they will be divided on those who participate on opposition protest, those who participate on the ruling parties rally and those who didn't participate in these events.
Many civil organizations and NVOs asked political parties to cancel the protests because they pose a risk for the security of citizens. One of them is the organization is Women War Victims association. Bozica Zivkovic Rajilic, Association president, said to the media that it is not necessary to hold the protests because it will cause a feeling of insecurity.
"We warn politicians in RS that their job is to provide better living conditions to all citizens and not to endanger RS with their political moves", Railic said.
But, political parties continues to call citizens to come on their event and to show to "those others" that it is not their option the one which majority support.
President of the People's Democratic Movement, Dragan Cavic, said to IBNA that the opposition parties in the Park Mladen Stojanovic expects at least 10,000 people, although the ruling Parties are on every way trying to reduce that number to a minimum.
"They by themselves and through its satellites constantly say that there could be riots, and the safety is jeopardized by Milorad Dodik who has called a counter-rally at the same time in Banja Luka, Cavic said.
On the other side, the president of the Executive Board in ruling Alliance of independent social democrats (SNSD), Nebojsa Radmanovic, tld theo media that it was necessary to appoint counter-rally at same day and same time because it is the best way to show to opposition parties who has the majority in RS.
"We will do everything possible to prevent extremist groups from causing chaos in Banja Luka that day. It is our responsibility to guarantee safety for all participants on our rally, and it is the best way to show to the other side that we are a responsible coalition of parties", Radmanovic said.
Since SNSD expects over 30,000 participants, polive will have a hard time ensuring the security of all those who come to these gatherings.