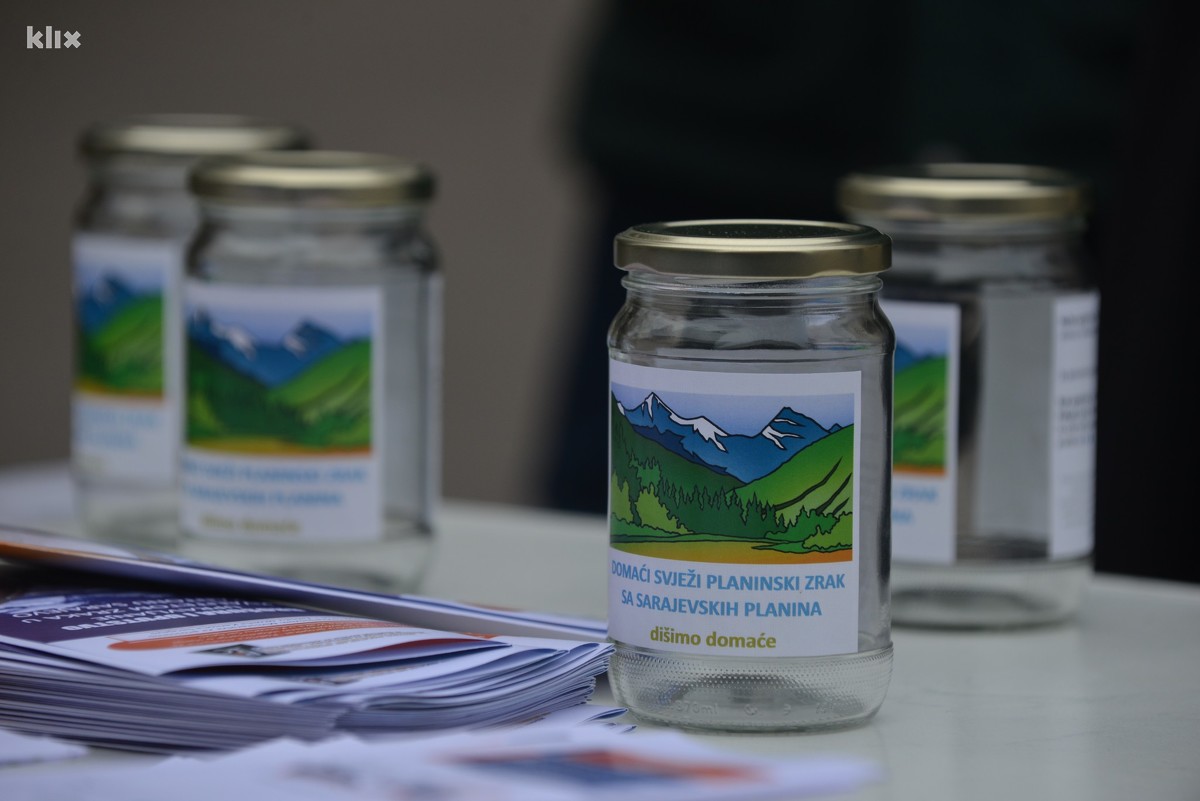 Sarajevo, December 25, 2015/Independent Balkan News Agency
By Mladen Dragojlovic
For almost a month now, Sarajevo and several other cities in BiH are under a dense layer of smog, which hinders breathing and pushed city governments to undertake special measures to protect citizens.
The worst situation is in Tuzla and BiH capital, Sarajevo, where activists from various non government organizations distributed medical face masks as a first measure of defence. The Sarajevo Canton Government was informed by relevant institutions that there is no increase in the number of patients who have breathing problems but that long lasting smog can damage the health of citizens. Because of that, the Government has decided to break the school year and send pupils on holiday for days earlier than it was planned. Also, measures include prohibition of movement of cars which engines have standard less than EURO 3. Official vehicles of several institutions, including police, local public transport and ambulance are excluded from this measure.
Additional measures include a traffic ban for lorries with a total weight of over 3.5 tonnes, on the Otoka- Baščaršija stretch in both directions, except between 10am-3pm and 00am-06am. This does not apply to vehicles of public transportation, public utilities, emergency response vehicles and vans for food products.
"During the traffic ban it is necessary to set up signs forbidding the streets and entrances to the affected area", announced the Cantonal Government.
Various organizations in Sarajevo have found different way to express their protest because of this situation which, as many of them think, was very predictable. Some of them are making photo sessions, some are calling people to stay in their homes and some found more humorous ways to warn people that it is necessary to change the manner of thinking in the country. One of them is the Regional Education and Information Centre, which decided to give an unusual gift to Sarajevo citizens. On Friday afternoon activists of this NGO came in the city center to give jars with "fresh air from Sarajevo mountains". The manager of this NGO, Vedad Suljic, told the media that the campaign was launched in order to raise awareness of citizens about what they can do in their homes, in the workplace and their everyday life, in order to contribute to reducing emissions, and thus high values ​​of airborne pollutants. Jars of fresh air are aimed at encourage citizens to go to the surrounding mountains whenever possible.
"Concentration of particles which created this pollution in itself is not harmful, but the damage comes with extended time in which you are exposed to it. We point out the real problem, which is reflected in the illegal building and construction who have very poor energetic characteristics and thus consequently consume a lot of energy, Suljic said.
The forecasts for the next several days are not encouraging for Sarajevo, Tuzla and Zenica citizens, which are affected with the biggest pollution. On the contrary, citizens of Banja Luka and cities thqt are not surrounded with mountains, are enjoying sunny weather in December.