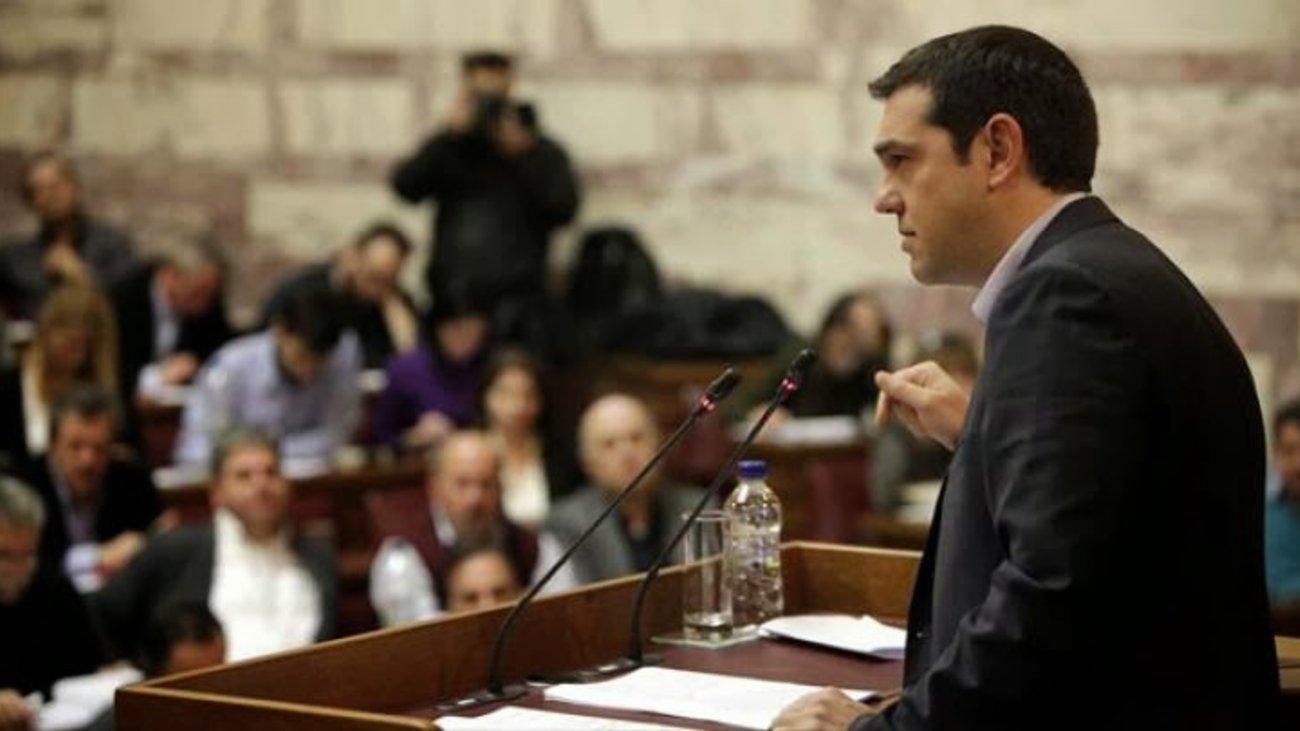 Odluku grčke vlade da nastavi sa prevremenom otplatom duga MMF-u implicitno je potvrdio grčki premijer. Govoreći pred parlamentarnom grupom SIRIZA, koja se danas sastala, Alekis Cipras je "otvorio" predizborni period, postavljajući dileme koje nose predstojeći evropski izbori, kao i nacionalni izbori, koji će se, kako je ponovio, održati u jesen.
"Ljudi će uskoro biti pozvani da izaberu da li će zemlja nastaviti put koji vodi ka socijalnoj i ekonomskoj rekonstrukciji, ili će izabrati drugi put koji vodi do suprotne struje", rekao je šef SIRIZE, naglašavajući da "može izgledati kao raskrsnica, ali jedan put ide ravno a drugi u sprotnom pravcu, u godine jakog i  strogog nadzora, povratka na godine MMF-a ".
Cipras: MMF će uskoro napustiti Grčku
U tom kontekstu, Tsipras je rekao da je težnja Kiriakosa Mitsotakisa bila da implementira program sličan onome MMF-a, kao i da zadrži Fond u Grčkoj. On je, međutim, dodao da vlada ima plan da MMF napusti Grčku i "uskoro ćemo to učiniti".
Ova izjava je na istoj liniji sa onim što je portparol MMF-a Jerri Rice ranije rekao da je prevremena otplata nešto što će Grčka odlučiti, ističući da to neće uticati na post-memorandumski nadzor Grčke. Štaviše, u okviru izveštaja Fonda, primećuje se da Grčka želi nastaviti sa pevremenom otplatom 60% ukupnog duga prema MMF-u.
Namera Atine je u utorak potvrđena od strane grčkog predstavnika u Izvršnom odboru Fonda. Kao što je primetio M. Psalidopulos, Atina ispituje prevremenu otplatu dela kredita MMF-a kako bi dodatno poboljšala dinamiku grčkog duga, s obzirom na to da je uspešan pristup zemlje tržištima kapitala dokaz da je Grčka povratila svoj kredibilitet. Napominje se da će svaka odluka biti doneta u vezi sa evrozonom.
Levi centar levog fronta se oblikuje pod naslovom "SIRIZA Napredni Savez"
Dan nakon objave prvih imena na glasačkim listićima SIRIZE za evropske izbore, Cipras je stavio stranku u punu spremnost, naglašavajući značaj koji on daje na izborima 26. maja, ocjenjujući da će Siriza ponovo izaći kao pobednik. Postavljajući "letvicu", on je naglasio da će se boriti između ponovno uvedenih prava svih oblika, s jedne strane, s tim da je "ND istaknuta", a s druge strane Levicom za kolektivni napredak i društvenu pravdu, demokratskog i progresivnog saveza "koji ima viziju i ima plan za sledeći dan u Grčkoj i Evropi".
U tom okviru, danas se održava prvi sastanak delegacije SIRIZA sa pokretima i rukovodiocima levog centra koji su se odazvali pozivu na programsku saradnju. Zaista, levičarska partija će predložiti zajednički program pod nazivom "SIRIZA Napredni Savez". Osnivačka konferencija novog političkog fronta očekuje se 27. marta u Atini./ibna