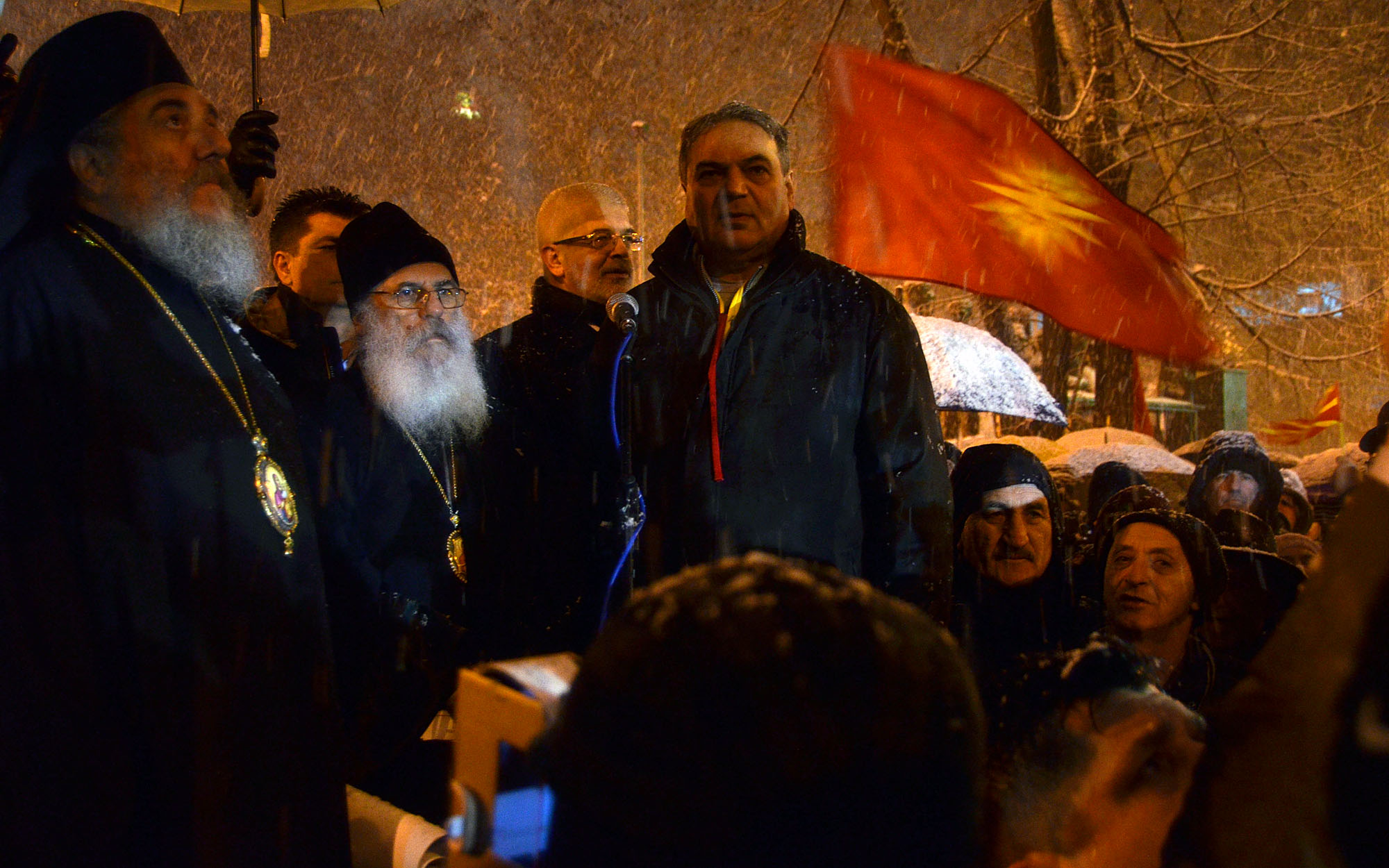 Clerics of the Macedonian Orthodox Church-Ohrid Archbishopric (MOC-OA), have participated in a protest held last evening against the country's name change. So far, MOC-OA has expressed itself about the negotiations taking place on the name, while it has praised the agreement reached between Skopje and Sofia for good neighboring relations.
"Nobody wants us to change the name, but they want us to set our own trap. Only us will be able to preserve our identity and national values", metropolitan of the Dioceses of Australia and New Zealand, Petar said.
"We, Macedonians say 'no'. Macedonia is our country, our fatherland, our soul. The name if the state is the name of the Macedonian church, the soul of the Macedonian people", said bishop Agatangel, who has made his views known during the latest negotiations taking place.
But, MOC-OA has distanced itself from his declaration that the negotiators for the name will enter history like traitors. According to MOC-OA, these are not the official stances of this religious institution.
"The duty of the church is not to pursue political matters, but care about the spiritual life of the Orthodox believers. Politics should be left aside", declared bishop Timotej, spokesperson of MOC-OA. /balkaneu.com/