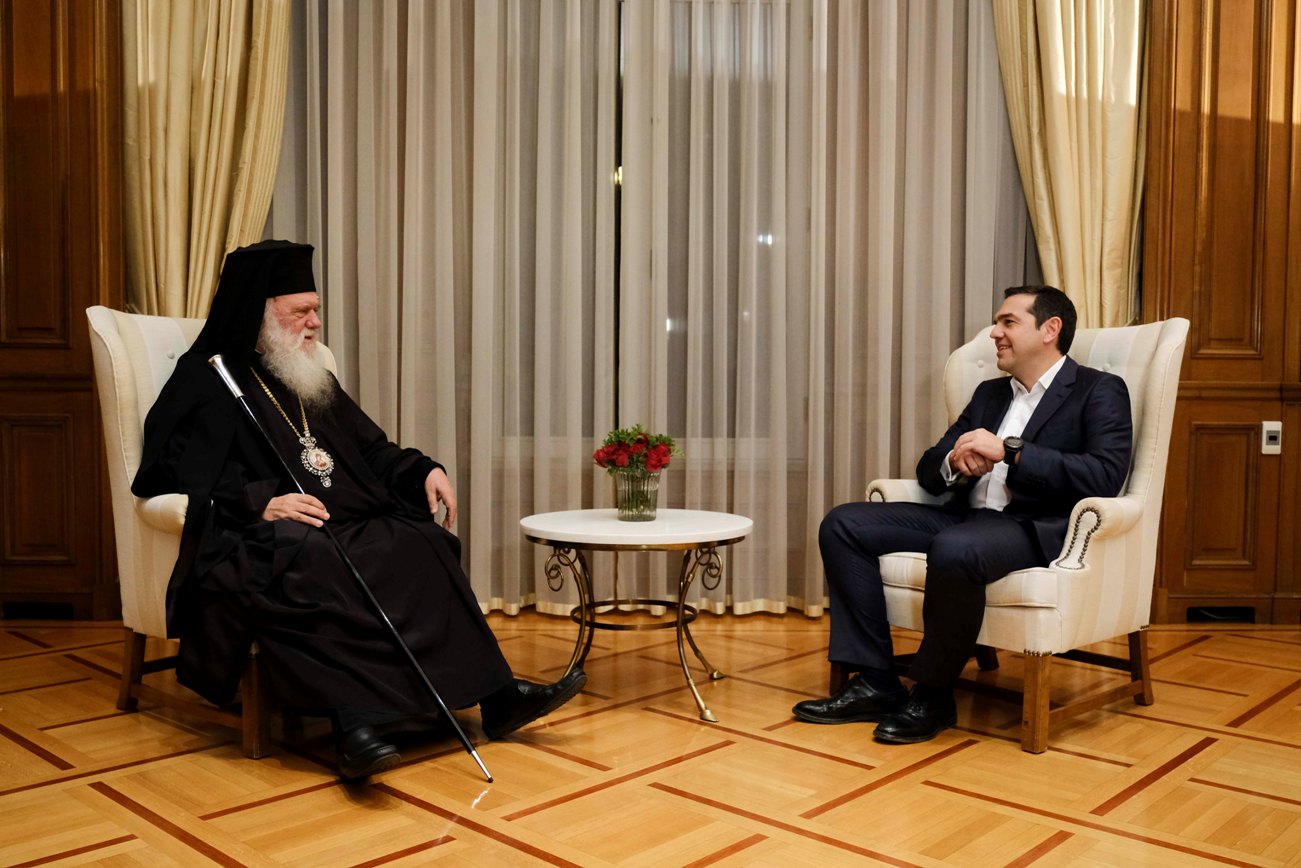 The historic agreement between the Greek Prime Minister, Alexis Tsipras and the Ieronymos II the Archbishop of Athens and All Greece means rationalisation of State-Church relations.
This agreement is a historic compromise between the Church and State on ecclesiastical property and its distinct roles, as after 79 years the issue of ecclesiastical property has been settled.

Tsipras-Ieronymos, in statements they made after the meeting it was decided that the priests should be excluded from the salary of civil servants, while the State assumed an annual fee to the Church, recognising that in 1939 it acquired property at a price that falls short of its value. For its part, the Church removes its claims and undertakes the salaries of the priests.
Also the Church's property, which has been disputed since 1959, is also being used jointly through the Ecclesiastical Property Development Fund.

As regards the proclamation of the state's religious neutrality in Article 3 of the Constitution, it is guaranteed by the State which is the guarantor of religious freedom. Alexis Tsipras assured the Archbishop that the revision of Article 3 does not contradict the long-standing traditions of the Greek people…. / IBNA