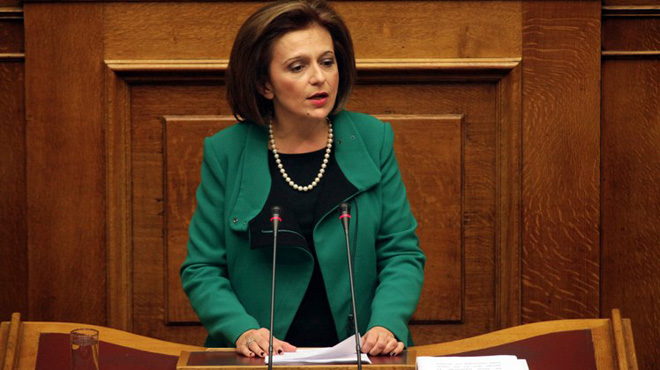 Athens, June 1, 2015/ Independent Balkan News Agency
By Spiros Sideris
"The Independent Greeks are not going to give any consent to the adoption of painful measures that will burden even further the already exhausted and decrepit Greek people", said in an interview in the newspaper "To Choni", the spokesperson of the party, Marina Chrysovelonis.
In particular, she stresses that the Independent Greeks would not accept an agreement "containing new austerity measures, cuts in wages and pensions, collective redundancies, leveling of labour relations and tax raid. And we may, for example, back down on the ENFIA issue for 2015, in no case, however, are we going to accept that it will be applied further".
Chrysovelonis sets two parameters for the country's exit from the "vicious circle", addressing the issue of debt and the provision for a development package.
Regarding the negotiation with institutional partners, the spokesman of ANEL. stresses that "so far the coalition SYRIZA-ANEL has traveled a rough road to convince lenders and partners that to reach a beneficial agreement there cannot be a new memorandum or new austerity measures. And from what it appears, this hounorable agreement will be reached and the results will vindicate the Greek people".