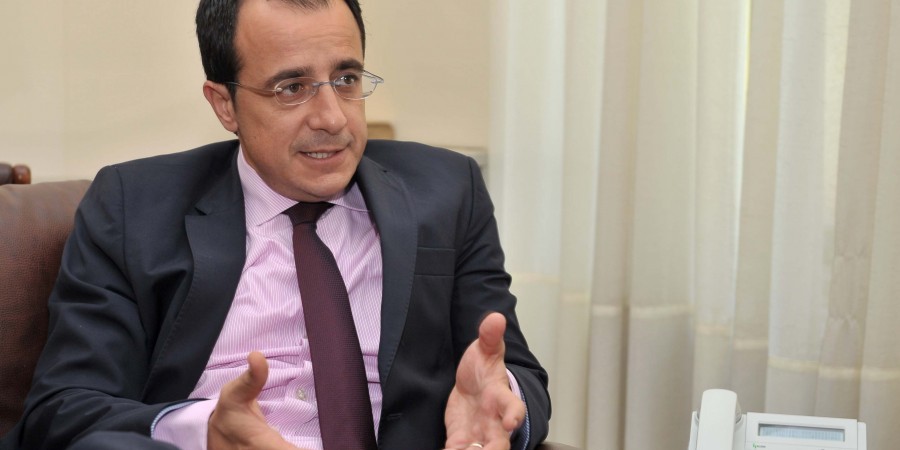 The assessment that the active role in the region of the new US administration constitutes a positive development, was expressed by the Minister of Foreign Affairs of the Republic of Cyprus, Nikos Christodoulides, in an interview with the Greek website ethnos.gr.
Nikos Christodoulides referred to yesterday's telephone conversation he had with his American counterpart, Antony Blinken, emphasizing that he assured him that the United States is committed to the region and to the prevalence of security and cooperation mechanisms. "The new US administration is more interested in the Cyprus issue, it wants to get involved in the settlement efforts. In fact, I was told that the issue of changing the framework for resolving the Cyprus issue is not even acceptable for discussion, while he stressed that Turkey's unilateral actions are condemnable, something that has been transferred to a higher level. Our assessment is that the Cyprus issue and the Greek-Turkish issue will occupy the Biden-Erdogan meeting", notes Nikos Christodoulides.
Commenting on the results of Cavusoglu's visit to Athens, the Cypriot Foreign Minister said that what emerged was that both in the Cyprus issue and in matters related to the political disputes between Greece and Turkey, there was no significant development.
"We consider the Mitsotakis-Erdogan meeting on June 14 an important development, but also the fact that the Greek government has made it clear that the Cyprus issue is of the utmost importance and the normalization of Athens-Ankara relations goes through Turkey's moves in all, regarding the efforts to resolve the Cyprus problem. In fact, a specific reference was made to the issue of the enclosed city of Varosia".
Finally, answering a relevant question, Nikos Christodoulides noted that in order to take decisions in the direction of the "positive agenda" in the European Council, it is necessary that any verbal differentiations of Turkey be transformed into actions.
"If positions such as the change of the settlement base and the proposal for a two-state solution are put forward, it is a given that there is no change in behavior. "The message has already been sent to Turkey regarding the need for positive developments in the Cyprus issue until the European Council", concluded Nikos Christodoulides. /Ibna