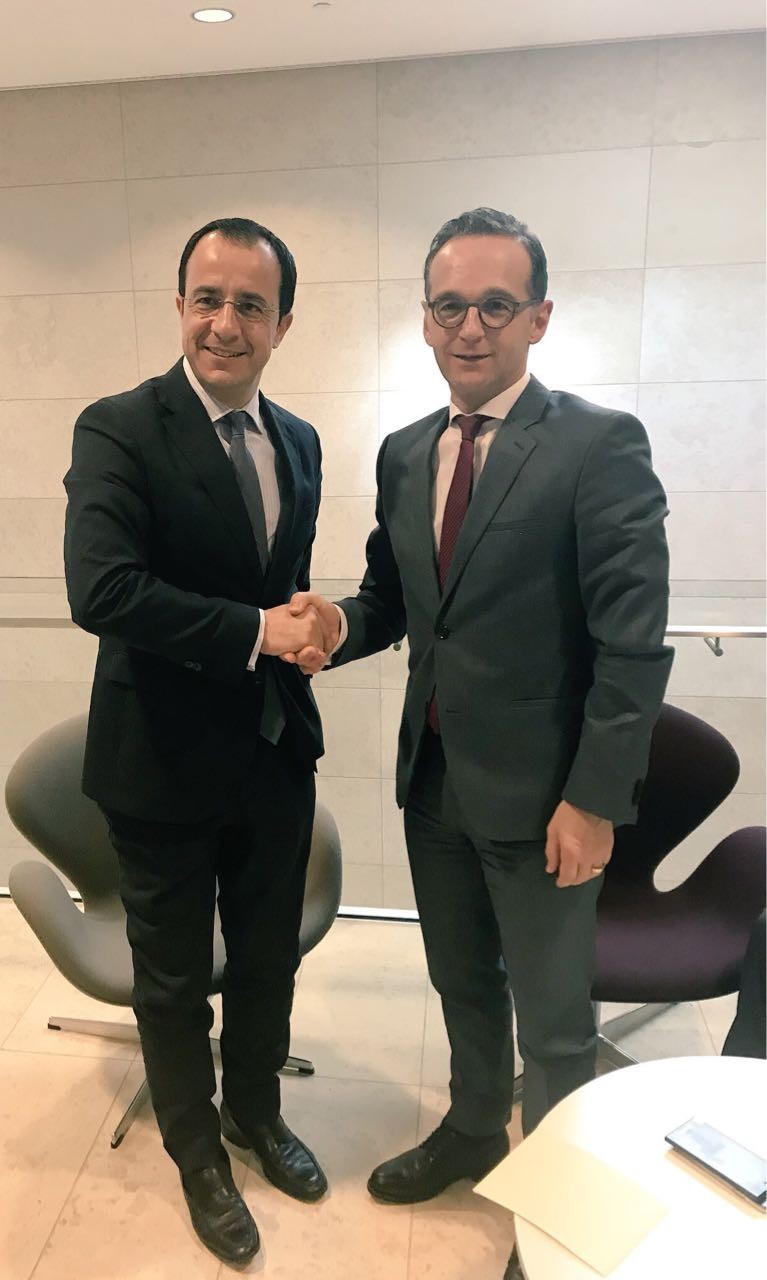 Cypriot Minister of Foreign Affairs, Nicos Christodoulides, participated in the works of the Foreign Affairs Council of the EU that took place Monday in Luxembourg. The Council's agenda included a number of topical issues on the international scene, such as the situation in Syria, developments in relation to Iran and the wider EU-Russia relations. The ministers also exchanged views on the Western Balkans Strategy in view of the forthcoming EU-Western Balkans Summit in Sofia.
At the heart of the talks was the situation in Syria in light of the latest developments, but also in view of the second "Brussels Conference" on Syria to be held on 24-25 April.
In his speech, the Foreign Minister stressed that Cyprus strongly condemns the use of chemical weapons, stressing that such action is a war crime and a crime against humanity. After noting that a thorough investigation by the competent international organizations must be carried out, Christodoulides stressed that Cyprus as the nearest EU member state in Syria is deeply concerned about the escalation of the conflicts in the country. There can be no military solution to the Syrian crisis, the Foreign Minister stressed, stressing that Cyprus, like the other countries in the region, is particularly concerned about the continuing deterioration of the situation, which will have a serious impact on the population, as well as security in the wider area. In this context, the Cypriot FM, among other things, expressed, as did other ministers, his concern about Turkey's invasion of Syria, especially in the region of Afrin, which has led to a further deterioration of the situation, stressing that there can not be a solution in Syria with the presence of foreign troops in the country.
Concluding, the Foreign Minister stressed the need to strengthen the efforts of the international community and the EU, for the achievement of a political solution to Syria. In this context, he referred to the important role of the Special Envoy of the General Secretary of the UN, Staffan de Mistura, and invited the European partners to support his efforts. Diplomacy can not and should not be abandoned, Christodoulides stressed.
On the sidelines, Christodoulides had separate meetings with French Foreign Minister Jean-Yves Le Drian and German Foreign Minister Heiko Maas, with whom he discussed further deepening of bilateral, regional and European cooperation . Developing the role of Cyprus in the Eastern Mediterranean region, the Foreign Minister referred to the network of cooperation between Cyprus and the countries of the region and exchanged views on the latest developments in the Eastern Mediterranean. The Minister of Foreign Affairs also referred to the energy plans of Cyprus, exchanging views, in particular with Mr Le Drien, on the strategic cooperation between Cyprus and France in the field of energy and security, as well as the prospects for further deepening.
Christodoulides also informed his counterparts about the prospects for resuming the talks on the Cyprus issue, stressing the readiness of the Republic's side to engage in a sincere dialogue to achieve a viable solution that does not go beyond the principles and values ​​of the EU, as well as the relevant with Cyprus resolutions of the United Nations./IBNA
Photo:pio.gov.cy