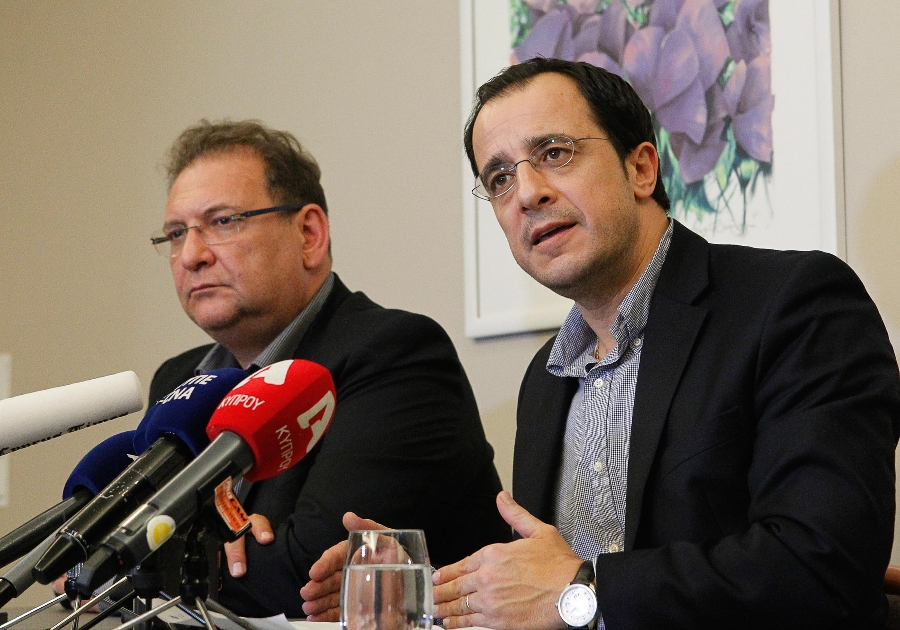 Last night was not a good night for our homeland, said the Government Spokesman, Nikos Christodoulides, early this morning, November 22, 2016, noting that the goal of the Greek Cypriot side remains the termination of the occupation and the reunification of Cyprus.
In his remarks to reporters following the end of the talks between the President of Cyprus Nicos Anastasiades and the leader of the Turkish Cypriot community Mustafa Akinci, in the framework of the second round of negotiations on Territory that took place in Mont Pelerin, Switzerland, the Spokesman said that "it is not a good night for our homeland; we are not happy at all and we sincerely regret that as a result of the Turkish stance it was not possible to complete a very promising process which, until today and through a very productive negotiation, has led to very positive developments for all the people of Cyprus, Greek Cypriots and Turkish Cypriots".
"I have heard the words of criticism by Mr Akinci's spokesman; a criticism that is condemnable and does not reflect, under absolutely any circumstances, what took place at the negotiating table. It is not our desire to engage in a blame game, especially this evening, which is a difficult night for our homeland and – I want to make it very clear – we are not happy at all", Christodoulides added.
The Government Spokesperson said that President Anastasiades, will brief the people of Cyprus on the developments upon his return to Cyprus as to what took place in Switzerland.
"We are firmly committed to continue our efforts for the termination of the occupation and for the reunification of our homeland. We desire more than anybody else the termination of the unacceptable state of affairs and we will do whatever is possible to achieve this particular goal; no matter how many difficulties, no matter how many problems may exist, our willingness and our readiness to work in order to address them is very clear. We never considered that this effort would have been easy. In spite of all these, I cannot but express our sadness about today's outcome.", Christodoulides concluded./IBNA
Photo: pio.gov.cy