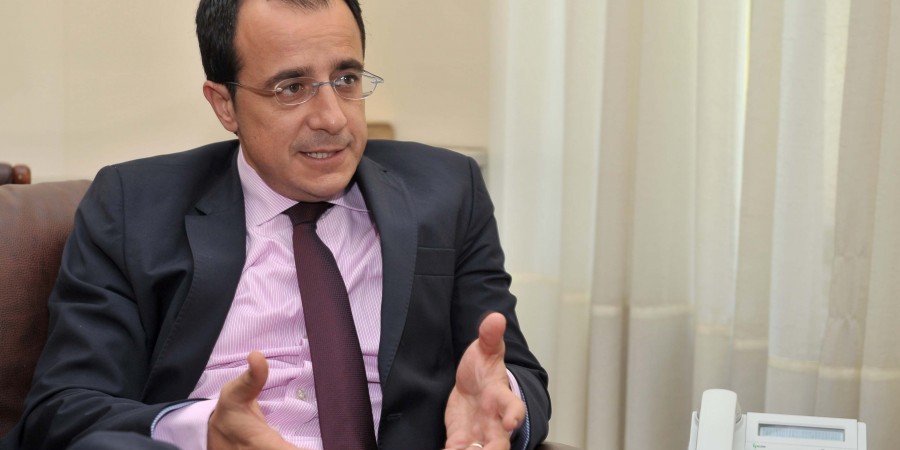 The Foreign Minister of Cyprus considers it feasible for the trilateral meeting of November 25 in Berlin το yield concrete results.
Speaking to the Parliamentary Committee on Finance, presenting the Foreign Ministry's proposed budget, Nikos Christodoulides noted that "the aim is to reach a consensus or agreement on the terms of reference", adding that Jane Hole Lute is expected to visit Cyprus in preparation for the tripartite.
What has happened before is possible to give concrete results in Berlin that will pave the way for the next steps in the Cyprus problem, the Cypriot Foreign Minister said.
Regarding an agreement on the terms of reference, he said he thinks this is possible on the basis of the results of the August 9 informal meeting between President Nicos Anastasiades and Turkish Cypriot leader Mustafa Akinci.
Concerning the request of the Republic of Cyprus to become a Schengen member, Nikos Christodoulides noted that the evaluation begins immediately, as there are five stages related to the assessment of the situation in Cyprus and the Green Line. As things stand, it id not possible for Cyprus to become a Schengen member, however, it has been decided for the first part of the evaluation to be completed, which will give access to the EU database with information on undesirable visa applicants.
Christodoulides also referred to the design for the creation of a regional organization, a "Mediterranean OSCE" without inclusions and exceptions. The issue is being approached positively by the EU, UN and other organizations, he said, while clarifying that there is no military dimension, but with neighboring states "we agree that we will move forward".
As for Brexit, he said "we are ready to deal with every possibility".
Finally, Nikos Christodoulides informed the Commission that before the end of the year, Cyprus will open an official Embassy in Damascus./ibna