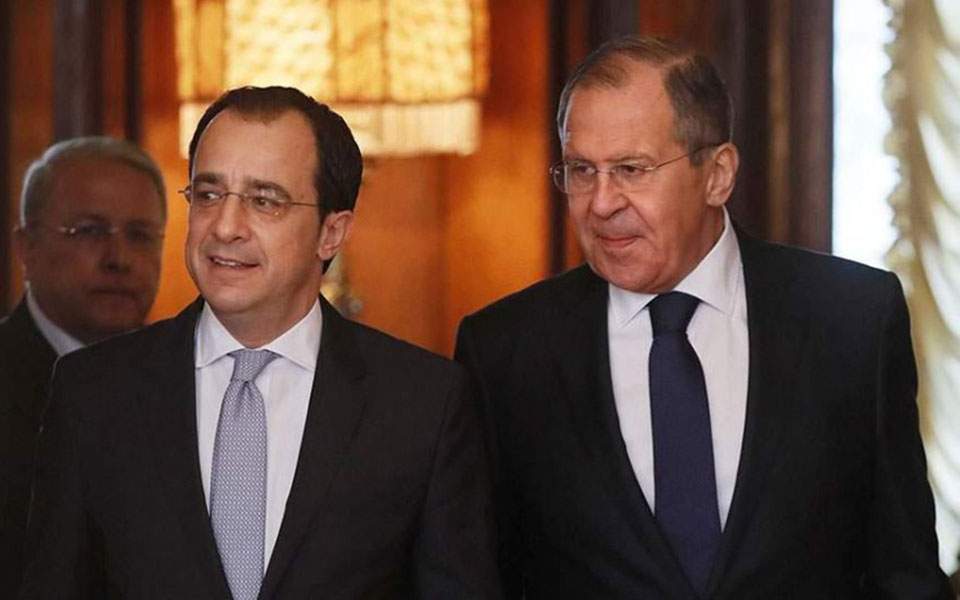 The Minister of Foreign Affairs of the Republic of Cyprus, Nikos Christodoulides, will be in Moscow on February 22, 2019 in order to meet with his Russian counterpart, Sergey Lavrov.
At the forefront of the two Ministers' discussions will be the Cyprus problem, the bilateral relations, the EU-Russia relations and the developments in the Eastern Mediterranean.
According to Nikos Christodoulides statements to the Cyprus News Agency, during the discussions with his Russian counterpart will have the opportunity to review the bilateral relations between Cyprus and Russia in a broad range of issues and exchange views about them.
In particular, as mentioned by the Foreign Minister of Cyprus, they will discuss the Euro-Russian relations, the present situation, the prospects and the challenges that exist in this issue as well as the way in which the issue should be approached.
Moreover, the developments in the Eastern Mediterranean will be discussed, focusing on the challenges in the region and the shaping of the situation. Nikos Christodoulides will brief Sergey Lavrov on the Cyprus issue, the reopening of the relative debate and the issue of the UN peacekeeping force in Cyprus (UNIFICIP).
According to the program of the visit of the Foreign Minister of the Republic of Cyprus to Moscow, the discussions will begin Friday morning with a private meeting between Christodoulides – Lavrov, followed by a broad conversation, and finally, by a joint press conference with the media. Afterwards, the two missions will attend a working lunch./ΙΒΝΑ