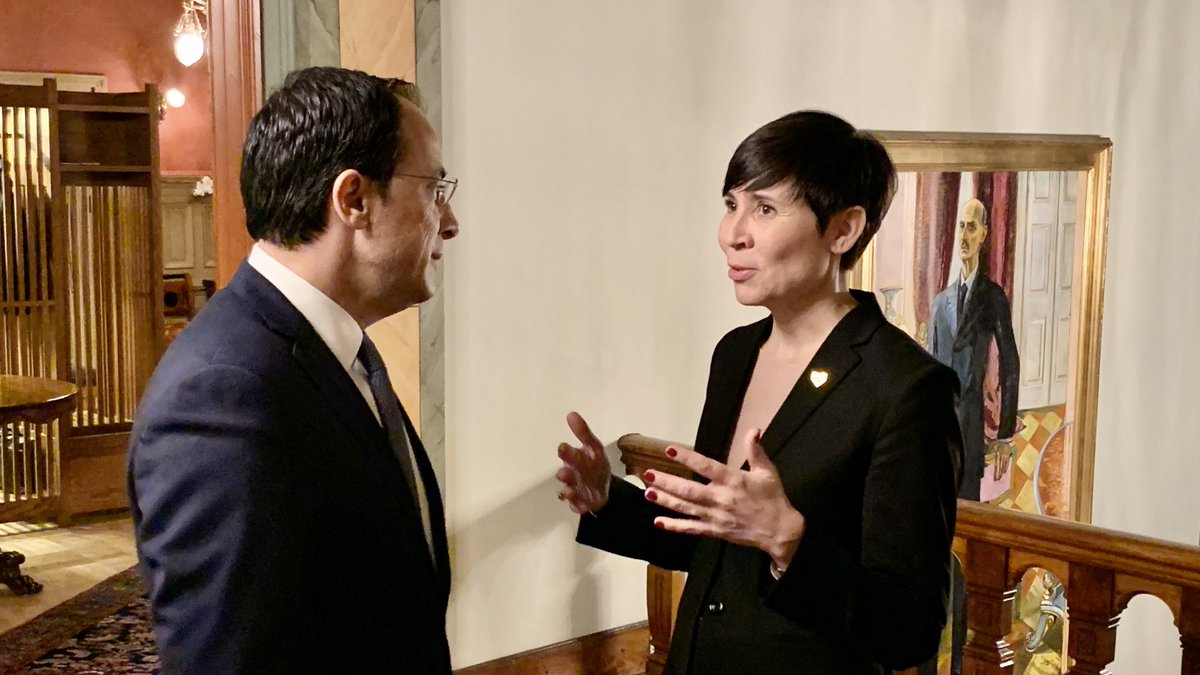 The Minister of Foreign Affairs of the Republic of Cyprus, Nicos Christodoulides, concluded his working visit to Oslo, Norway.
During his stay in the Norwegian capital, Nicos Christodoulides met with his Norwegian counterpart, Ine Marie Eriksen Soreide, to review Cyprus – Norway bilateral relations and discuss specific ways to further enhance and expand bilateral cooperation.
The two Ministers exchanged views on topics such as energy, gender equality, tackling climate change, economic diplomacy, security and defense, while current regional issues of common interest were discussed. In this context, the two Ministers discussed the possibility of joint actions and initiatives at regional and international level, such as the holding of an International Conference in the first half of 2020 on the role of women in modern international relations, as well as specialized intergovernmental workshops for the transfer of know-how on renewable energy and energy resources management issues.
For his part, Nicos Christodoulides briefed his Norwegian counterpart on the latest developments in the Cyprus issue, following the meeting in Berlin, as well as on Turkey's illegal actions in the maritime zones of the Republic of Cyprus.
The Minister of Foreign Affairs also met with the Norwegian Deputy Minister of Petroleum and Energy, Rikard Gaarder Knutsen, with whom he had the opportunity to discuss and be informed, inter alia, on the adoption of best practices in RES and the pipeline connectivity for the Transmission of Natural Gas to Mainland Europe. In addition, they exchanged views on issues related to rational management by the State of the National Hydrocarbon Fund of the country.
During his stay in the Norwegian capital, the Foreign Minister met with the Parliament's Foreign and Defence Committee, while responding to a call from the PRIO Research Institute, where he was the keynote speaker at a public lecture on the "Effective Multilateralism for Regional Stability: Cyprus' Vision for the Eastern Mediterranean Region", which was also the launching action of the newly formed PRIO Middle East Division.
The Foreign Minister returns to Cyprus today, November 28./ibna