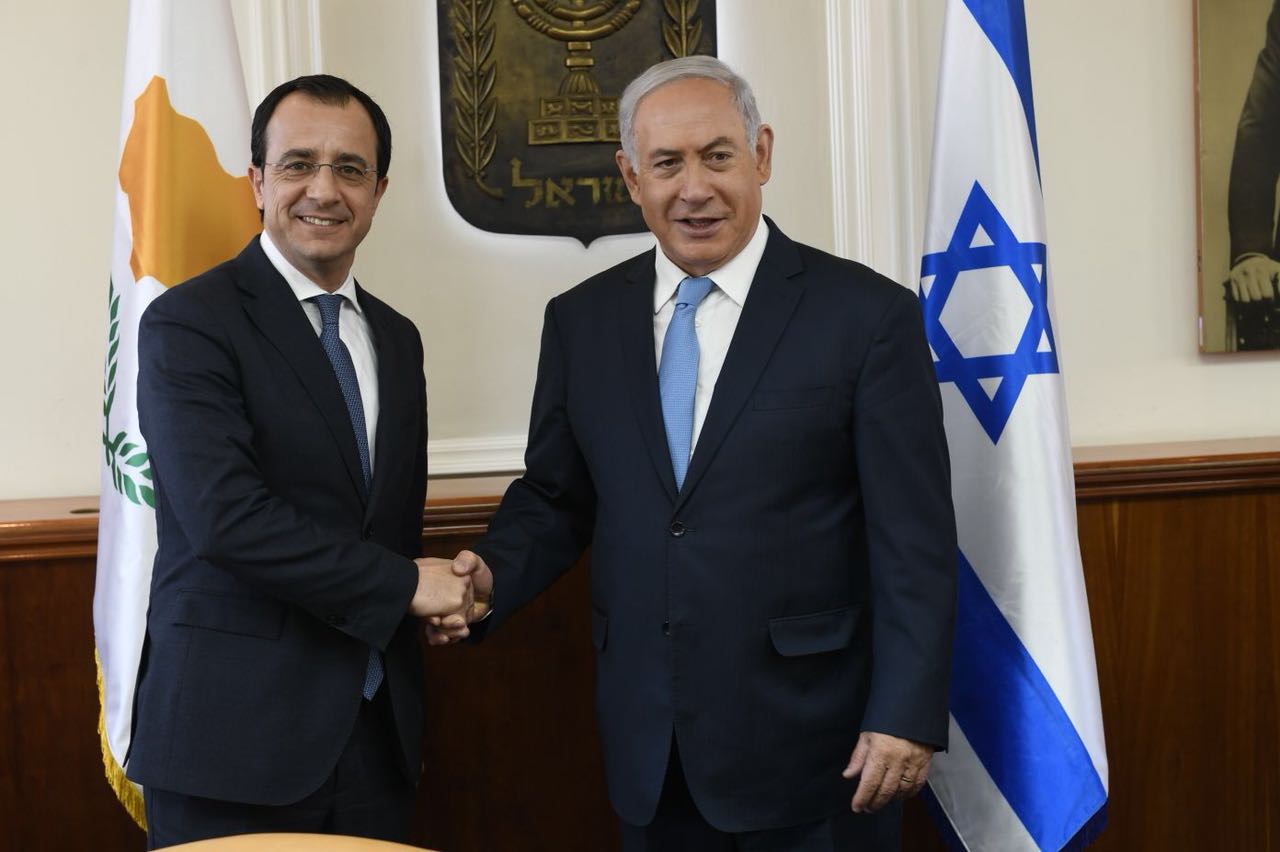 Cypriot Minister of Foreign Affairs, Nicos Christodoulides, paid a working visit to Israel on Thursday, during which he had a series of constructive meetings with officials and officials from the State of Israel.
During his visit, the foreign minister consulted with prime minister Benjamin Netanyahu and was received by President Reuven Rivlin, to whom he gave an invitation by the President of the Republic to hold an official visit within the next period.
In addition, Christodoulides attended a working lunch with Secretary of State for Public Diplomacy, Michael Oren, as well as with the Director-General of the Ministry of Energy, Udi Adiri, who replaced the energy minister, Yuval Steinitz.
During his meetings, the FM had the opportunity to briefly inform his interlocutors about Turkish provocation within the Cyprus EEZ. He pointed out that this behaviour is intended, among other things, to create problems for regional planning and, in particular, for energy cooperation between the countries of the Eastern Mediterranean.
At the same time, practical ways of substantially improving the bilateral relations between Cyprus and Israel were discussed in a wide range of issues, including the transfer of know-how on public and digital diplomacy issues.
Particular emphasis was given to the planning of the upcoming 4th Cyprus – Greece – Israel Tripartite Summit, to be held on 8 May 2018 in Nicosia. In this context, the two sides reiterated their commitment to the strategic importance of Cyprus-Israel synergy and its comparative advantage to further expand regional cooperation in the wider region of the Eastern Mediterranean, to address common challenges and asymmetric threats, such as and achieving common goals.
There was also a substantial exchange of views on current regional developments and the next steps in energy cooperation, including the prospect of creating the EastMed pipeline, but also on cooperation between producer countries.
The two sides also noted the dynamics of their credible and sincere relationship, based on common goals and democratic ideals, and which in turn highlight Cyprus and Israel as pillars of stability and security in the region.
The latest developments in the Cyprus issue, the prospects for resuming efforts to resolve the Middle East, as well as possible ways to promote a positive agenda in EU-Israel relations were further key elements of the discussions.
The minister of foreign affairs was also admitted by T.M. Patriarch of Jerusalem and All Palestine, Theophilos III, with whom he had a cordial ceremonial discussion, during which the Patriarch honoured Christodoulides with the Grand Cross of the Order of the Holy Sepulcher, proclaiming him a Senior Taxiarch of the Order of the Orthodox Crusaders of the Holy Sepulcher.
The Foreign Minister returns to Cyprus early Friday morning, March 23./IBNA
Photo: pio.gov.cy