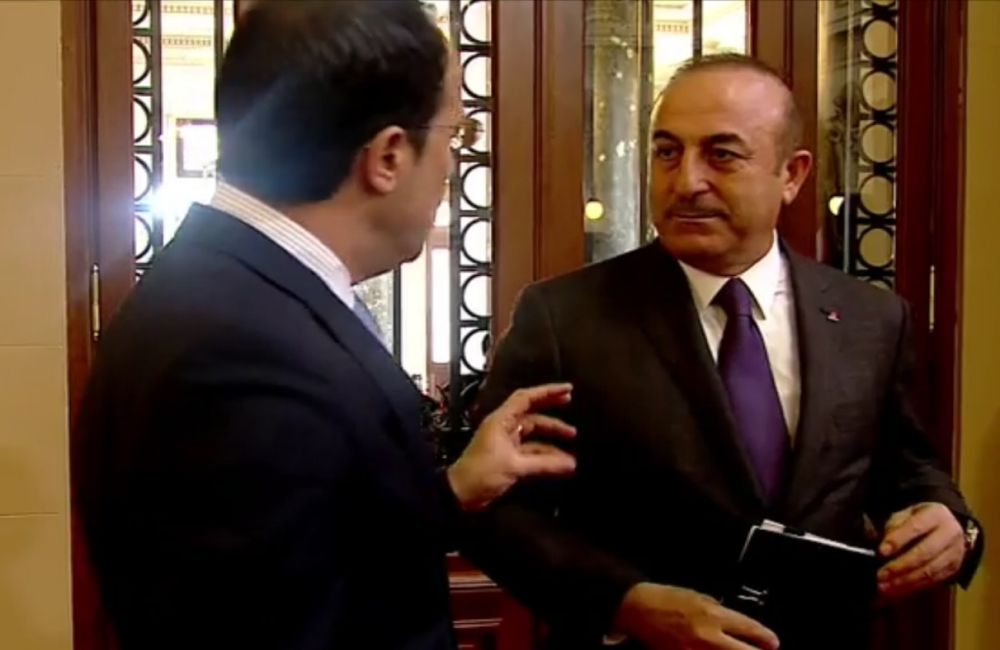 The Turkish minister spoke of a two-state scenario
"Forget it," Christodoulides replied
Turkish Foreign Minister Melvut Cavusoglu reportedly met with his Cypriot counterpart Nicos Christodoulides at the UN hallways.
The Turkish news agency Anadolu reports that the Cypriot minister told Cavusoglu to discuss the federation issue.
The Turkish minister allegedly told Christodoulides "your president refused this. First we need to decide what to discuss; two states or something."
Christodoulides reportedly replied by saying that "it is obvious what we are going to discuss. A federation with two communities. Forget the two states and the confederation".
Cavusoglu claimed that Nicos Anastasiades had talked about many scenarios. "The last time in Crans Montana your president had talked about both a federation and a confederation. We must first decide what to talk about. We are the ones who have strived for a solution in both the Annan plan and Crans Montana", the Turkish Foreign Minister said./ibna