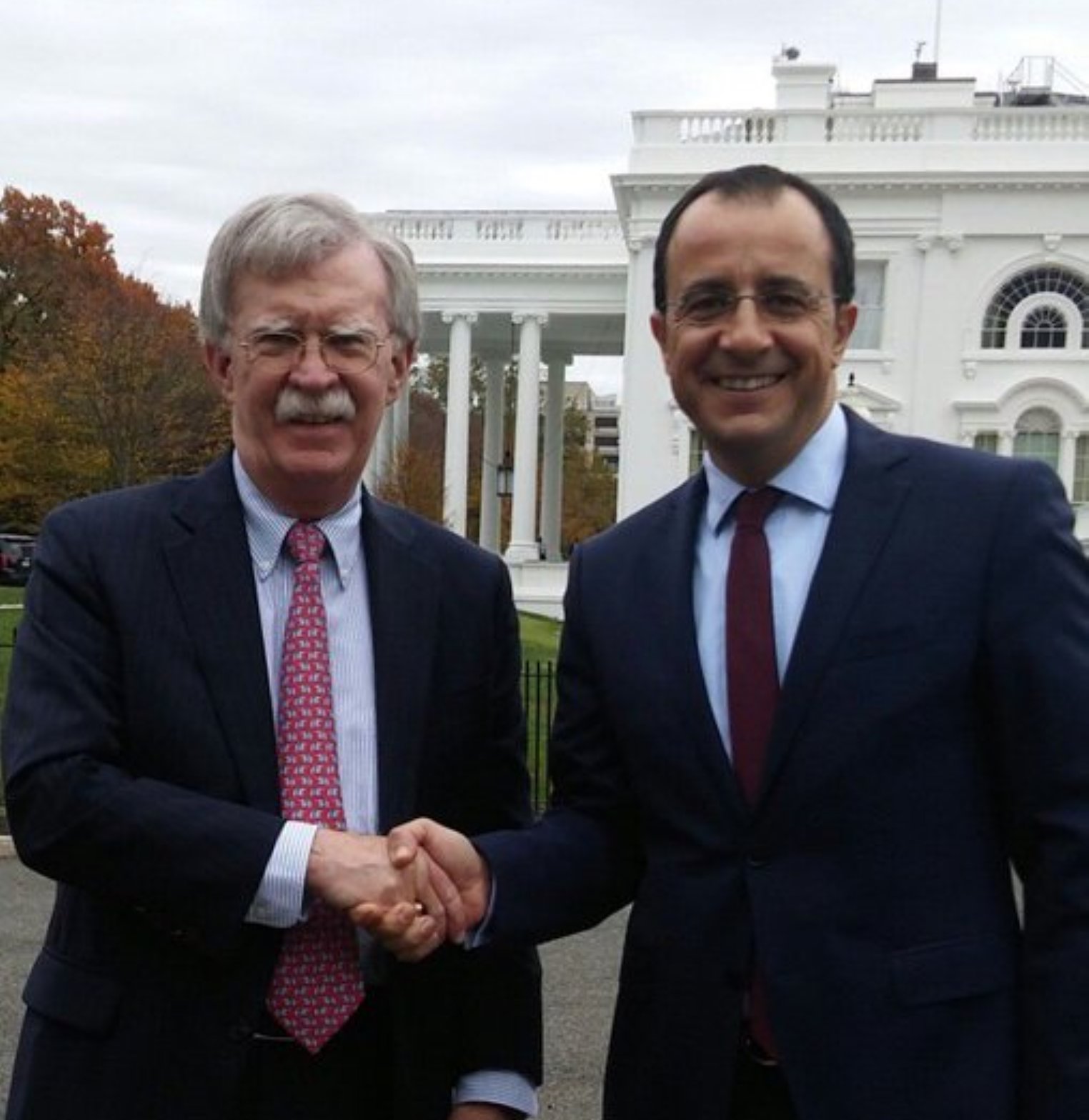 In the framework of his official visit to the US, the Cypriot Foreign Minister met with the US President's National Security Advisor John Bolton on Wednesday, November 7, 2018.
During the meeting, there was an exchange of views on the upgraded bilateral cooperation between the two countries, in light of the signing of a Statement of Intent between the US and Cyprus, and especially on how this cooperation could help promote solutions to the problems of the wider region, on the basis of a positive approach.
The situation in the Eastern Mediterranean was discussed, focusing on the multi-level trilateral partnerships that are being developed and the prospects they are opening up, as well as the energy developments in the region and the role they can play in Europe's drive for alternative energy routes. Finally, Nikos Christodoulides briefed John Bolton on the latest developments in the Cyprus issue and the prospect of resuming the talks as a result of Jane Holl Lute's mission.
Earlier on Wednesday, the Foreign Minister met with the leadership of the AIPAC, exchanging views on relations and cooperation between the Republic of Cyprus and the United States, as well as Israel. AIPAC officials sent an invitation to the President of the Republic of Cyprus, which was accepted, to address their upcoming global conference in March 2019 in Washington.
On Thursday, the Foreign Minister will travel to New York where he will meet with United States Permanent Representative at the United Nations, Ambassador Nikki Haley. In the afternoon, he will return to Washington to attend a dinner organized by US Secretary of State Mike Pompeo at the State Department./IBNA