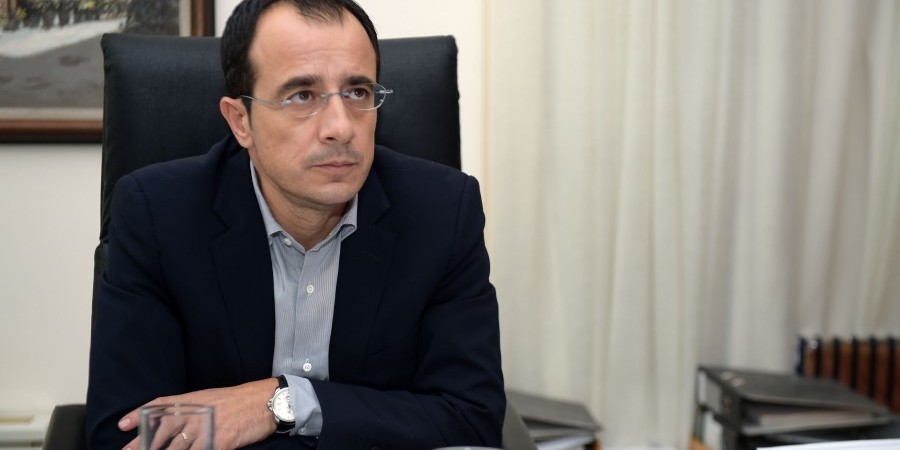 The positions Turkey's Foreign Minister has outlined in his interview to the Greek language daily "O Fileleftheros" explain why the Cyprus problem has not been solve to date, Government Spokesman Nikos Christodoulides has said.
The Government Spokesman also said that the most recent proposal President Nicos Anastasiades has put forward, at the negotiating table, to help make headway in the ongoing peace talks, could create prospects for a positive outcome and avert a possible deadlock.
Invited by CNA to comment on Mevlut Cavusoglu's positions, the Spokesman said "the positions he expresses in his interview explain exactly why, in spite of significant progress already achieved, the current process has not led, so far, to a final conclusion."
Mr Cavusoglu's positions, he noted, also explain why the Cyprus issue has not be resolved to date.
"The interview and everything the Turkish Foreign Minister refers to further explain the awkwardness of the Turkish side towards the recent proposal by the President of the Republic, which is the only one which, if adopted, could create prospects for a positive outcome and avert a possible deadlock," in the negotiations, Christodoulides told CNA today.
In his interview, Cavusoglu said that Turkey's military presence in Cyprus will continue, adding that the vast majority of the Turkish Cypriots would not support a political settlement without Ankara's guarantees. In addition he claimed that the Greek Cypriots are not prepared to go the extra mile to reach a settlement.
He also claimed that Turks and Greeks must be treated equally in order to maintain an outside balance between the two countries, both of whom are guarantor powers (the UK is the third guarantor).
UN-facilitated peace talks are currently underway with a view to reunite Cyprus under a federal roof. President Anastasiades and Turkish Cypriot leader Mustafa Akinci met on Wednesday, and both tabled their own proposals to move things forward.
President Anastasiades has said he would address the people to outline his proposal. Akinci has said that his proposal suggests to discuss all pending issues as a package./IBNA