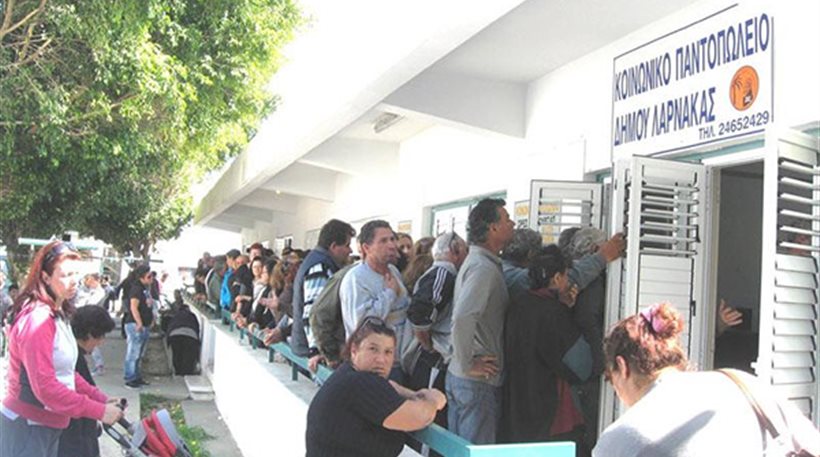 By Kyriacos Kyriacou – Nicosia
Christmas, the annual commemoration of the birth of Jesus Christ and a widely observed cultural holiday, celebrated on December 25,, will not be the same this year in Cyprus. The island's main city roads are decorated with bright colours, lights and Christmas trees. Different events and festivals organised by local authorities create a positive atmosphere and encourage consumers to buy. However, this created atmosphere by itself cannot solve or hide the big problems, which the Cypriot society is facing, due to economic crisis.
Thousands in need
According to figures releases by the Church, local authorities and humanitarian organisations, who coordinate their support efforts, around 13,000 Greek Cypriot families or 45,000 individuals are considered poor and dependant. The number is considered high, having in mind that the population in the government-controlled area is estimated around 800,000. However, the same figures show that the number of poor families has stabilised since November, compare to the period July-November, when the number of poor families had risen by 1,000.
Providing food and toys
Different campaigns have been launched in all five cities, regarding the supply of food, drinks, clothes and shoes for poor civilians. One of the campaigns aims to collect used or new toys for 11,000 poor children. The idea is to help Santa Claus who is hit by the economic crisis to accomplish his mission in providing all Cypriot children with Christmas gifts.
According to humanitarian organisations, all families who have asked for their support are being satisfied. However, the organisations urge people to continue supporting their campaigns, explaining that poor families need help throughout the year and not just during Christmas.