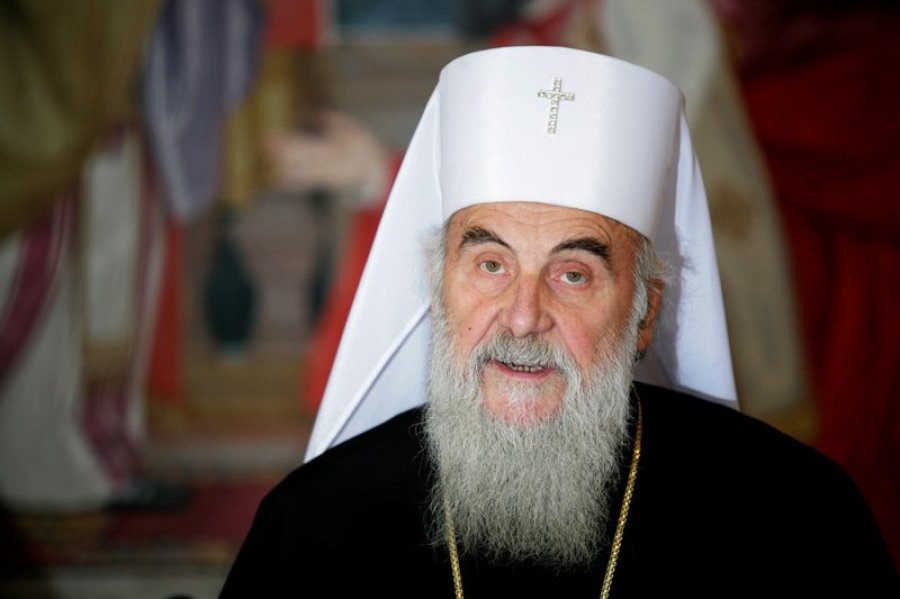 Belgrade, January 5, 2015/ Independent Balkan News Agency
By Milos Mitrovic
In his Christmas message Serbian Orthodox Church (SOC) Patriarch Irinej has called faithful people to spend the holiday in peace and love. He warned that "today more than ever" people are in danger "of substituting God with Satan, fake deity and false knowledge, and true love with bodily lust and disdain of the living". Orthodox Serbs, the majority of the country's population, celebrate Christmas on January 7.
"Every time when mankind was on this path it has been in the vestibule of its catastrophe and the collapse of its civilisation", Patriarch said.
"In this year we are praying for more peace and less unrest, more love and less hatred, more harmony and less discord and we are asking for God's blessing for everybody, wherever in the world they are, to celebrate Christmas in peace and love".
"Christmas celebration occurs in the time when humans are using but also misusing God's giving and gifts", Patriarch told journalists today.
The misuse, he added, inevitably causes disturb of the basic order and the rules of living, "it is the cause of many evil and many diseases, it harms the health of the people and nature and it leads to losing the meaning of life".
The birth of Jesus' calls to return to the pristine moral values as well as abstinence, sanctity of marriage, feat, fasting and prayer, patriarch stressed. "In our time everything is on sale, especially the sanctity of love and the meaning of life", he added.
"During this Christmas we are again with our brothers and sisters in Kosovo and Metohija and we call them to remain and live with their sanctities".
Patriarch recalled that Jovan, archbishop of Ohrid and Metropolitan of Skopje, is in the prison "unjustly punished because he has chosen the unity of the holy, catholic and apostolic Church".
In 2002, Metropolitan Jovan and part of the clergy in FYROM decided not to support the positions of canonically unrecognized Macedonian Orthodox Church considering its status. Since then, he has been repeatedly imprisoned. He is currently in jail due to an alleged embezzlement.
Patriarch has protested in a subtle manner against the tendency of promoting LGBT population rights. "When people deny and forget the God of love, the family as its materialisation on the Earth, so the community of the male and the female…  crumbles", Serbian patriarch explained.