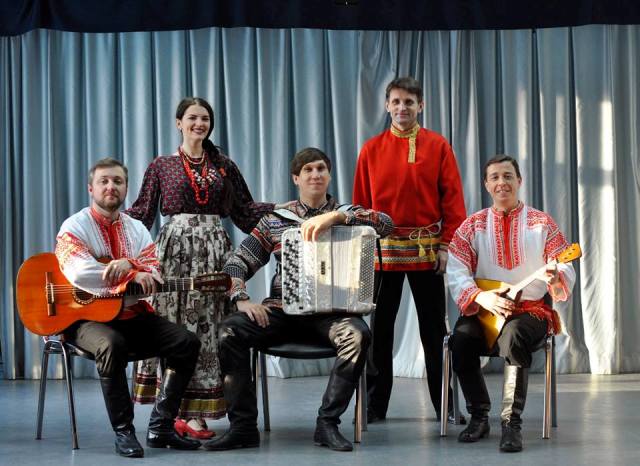 The Russian Folk Music Ensemble "Vertograd" comes for the first time in Albania.
A professional ensemble created 11 years ago, "Vertograd" comes to Albania with its instrument players and singers to interpret the most favorite Russian songs in Albania, such as "Katjusha", "Ochi Chernye", "Moscow Nights", "Kalinka" and many others.
"Vertograd" has been established in 2005, which aims at preserving and promoting the traditions of the Russian music.
Part of this ensemble are musicians such as Juri Stupak with his balalaika (Russian folk instrument), Alexei Stepanov on the guitar, Pjotr Matronicev on the accordion and the singers are Anna
With the advent of Christmas, "Vertograd" will fill the evenings with musical sounds at the "Resurrection of Christ" Orthodox Cathedral in the center of Tirana. /balkaneu.com/