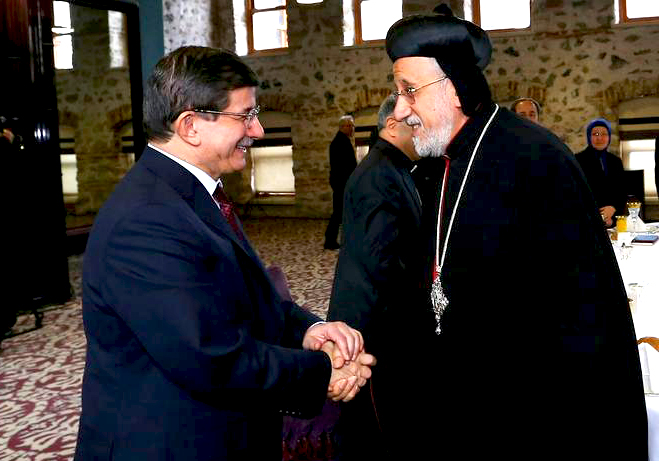 Ankara, January 4, 2015/ Independent Balkan News Agency
By Manolis Kostidis
The Turkish government has taken the impressive decision to allow the construction of a Christian church in Istanbul. Prime Minister of Turkey Ahmet Davutoglu, after meeting with representatives of minority institutions, announced that he will meet the demands of Orthodox Arabs to build their own sacred temple.
The news is impressive, since for the first time from the establishment of the Turkish Republic in 1923, a decision was taken to build a Christian church. All the temples located in Turkey have been erected before 1923, during the Ottoman Empire.
The church will be built in Yeşilköy, an area located near the airport of Istanbul, and the construction cost, which reaches 1.5 million dollars, will be taken up by the Orthodox Arabs.
According to the turkish newspaper Vatan, there are about 25,000 Orthodox Arabs, of whom 18,000 live in Istanbul.
The turkish newspaper Taraf, however, points out that the promise for this particular church has been given since 2009 and stresses that for six years no substantial steps have been taken towards its construction.
The temple will be built at a location where an old cemetery used to be, and the only thing left to start the works is the approval of the archeology committee.