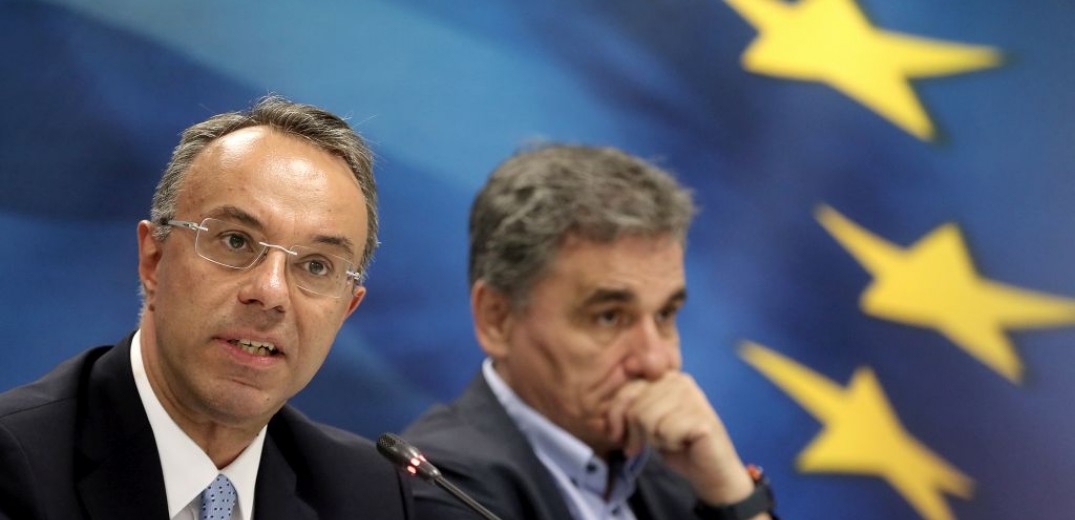 The reduction of the Greek public debt, a clean road of low financial needs for our country over the next fifteen years, the existing cash cushion and a growth in economy, is the major asset left in the economy sector by the outgoing government to the new, according to the statements of former Finance Minister Euclid Tsakalotos during the handover and reception ceremony at the Finance Ministry.
During the ceremony, Christos Staikouras took over as new Minister of Finance, who pointed out that "we are not receiving scorched land". In particular, he said that he will not reduce to zero the work of his predecessors, but the new economic staff will keep the positive and build on them, correcting any mistakes and omissions. However, he spoke of existing problems and stressed that the main target of the new government is to create the conditions for sound and sustainable growth, with a healthy fiscal path and banking sector.
Describing in his announcement the top priorities of the economic staff of the new government, he focused especially on the reduction of taxes and the strengthening of employment and social cohesion.
Eu. Tsakalotos: A 15-year clean road ahead and a "cushion"
While delivering the Finance portfolio, Euclid Tsakalotos, who served from 6 July 2015 to 28 August 2015 and from 23 September 2015, wished success and good luck to the new financial staff. He stressed that the outgoing government is leaving a major deposit behind it, with debt reduction, a clean road of low financing needs for the next 15 years, a cash cushion and an economy with growth.
Leaving aside the economy sector, and in a more political position, Euclid Tsakalotos noted that he is very proud "of our party, which started from 3% and now reached 31.5%", adding meaningfully, "we have made a promise that we will return stronger than before." He also thanked his close associates, Deputy Finance Minister G. Houliarakis, Secretary of Finance Katerina Papanatsiou, Secretary General of the Ministry Elena Papadopoulou, Office Director Spyros Papakonstantinou, and the duo Dimitris Papagiannakos and Dimitris Liakos, for whom, he said, "without these two, we would not have reached even at the half of the negotiation"./ibna