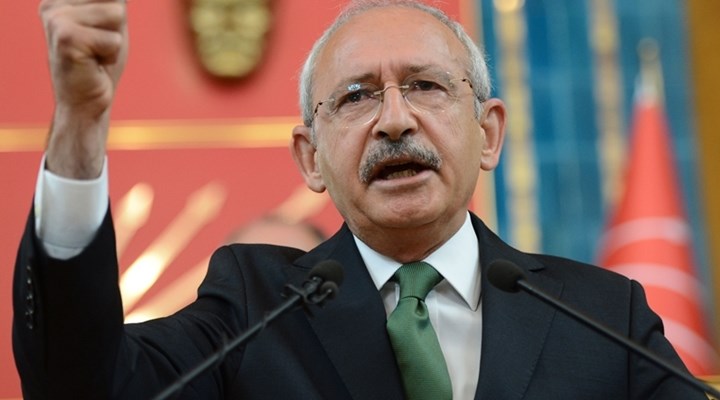 Ankara, September 20, 2016/Independent Balkan News Agency
The number of people who have suffered from the government's "reckless measures" against suspected Gülenists within the civil service has hit 1 million, the main opposition leader has said, urging the government to once again embrace the principle of a fair trial for those who have been accused of staging the July 15 coup attempt and their associates.
"You'll break the hearts of hundreds of thousands of people if you carry out this [process of prosecution] with the feeling of revenge and hatred. Today, there are more than 1 million sufferers," Kemal Kılıçdaroğlu, the leader of the Republican People's Party (CHP), told CNN Türk in an interview late Sept. 19.
The CHP established a commission to collect the complaints of individuals who have either been suspended from civil service or whose relatives have been detained on alleged links with the Fethullahist Terror Organization (FETÖ) in the aftermath of July 15. It said around 37,000 complaints have been registered so far and passed to the relevant offices of the government.
"Did soldiers stage a coup? Yes, they attempted one. Did they detonate bombs? Yes. Were the main perpetrators arrested? Yes. Have they been jailed? Yes. Now, you leave all these aside and you hit the road to take revenge on those who revealed the Dec. 17 and 25 [corruption cases from 2013]," he said.
A massive corruption and fraud operation was launched in late 2013 that engulfed senior ruling party officials, including four ministers. The government has long accused the FETÖ structures within the police and justice of plotting against the government through corruption allegations.
Many of those who have lost their jobs at the state has been accused of sponsoring FETÖ by opening accounts at or receiving loans from Bank Asya, whose activities were suspended due to its links with FETÖ, Kılıçdaroğlu said.
"You dismiss a civil servant for depositing money in Bank Asya. Good. Well, the brother [of the deputy leader of the ruling party], who is a commander, is in jail. Where is his brother? He is the deputy leader of the party. Are you only strong enough against a civil servant? If not, why don't you take him [deputy leader of the ruling party], too?" he asked.
Kılıçdaroğlu referred to Şaban Dişli, deputy leader of the Justice and Development Party (AKP), whose brother, Maj. Gen. Mehmet Dişli, was imprisoned in the aftermath of coup attempt.
More than 11,000 teachers have been removed on vague reasons and dozens of journalists and academics have been imprisoned on links to coup plotters, Kılıçdaroğlu said. "You are jailing people without proper questioning. It's a pity and a sin. A state cannot charge anybody without evidence."
Plea to the government
The CHP will stand with the government in providing much-desired unity in the country, but it will not do so at the expense of hurting democracy, Kılıçdaroğlu said. "I plead to the government: I love my country, my people, democracy and my flag. We'll live together in this country, we'll make politics together."
Ruling the country through decree laws undermines the judiciary and legislative powers as no one can appeal against decisions imposed with the decrees, Kılıçdaroğlu said, urging the government not to become accustomed to ruling the country in such a fashion. "If they fall into this trap, democracy will receive a huge blow."
Source: Hurriyet