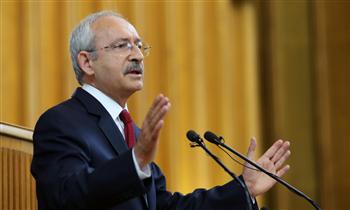 The police's brutal operation against the Gezi Park protesters is a crime against humanity, the main opposition party's leader has said, accusing Prime Minister Recep Tayyip Erdoğan of intending "to kill Turkey".
Kemal Kılıçdaroğlu, head of the Republican People's Party (CHP) called on all civil servants not to obey Erdoğan's unlawful orders.
"Prime Minister Recep Tayyip Erdoğan is intending to kill Turkey because of his dictator mentality and personal ambition. Enforcing the orders of a prime minister who would not hesitate to drag these people into war, constitute a crime according to international norms," Kılıçdaroğlu said in a written statement he made at 11 p.m.