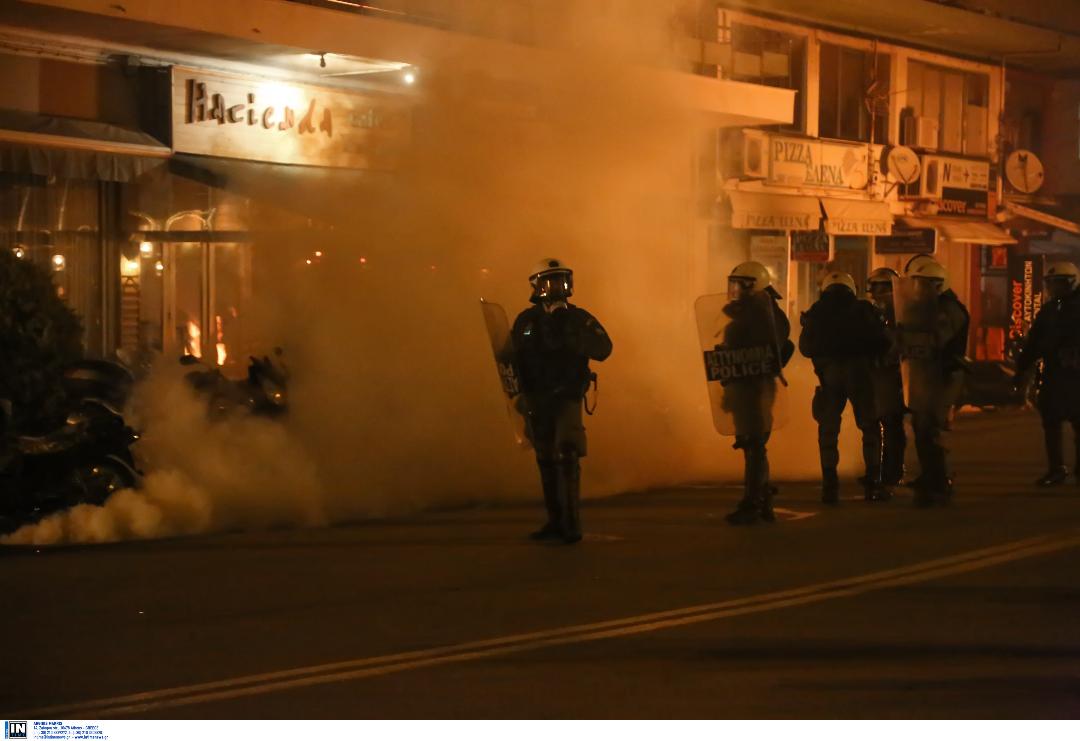 Lesvos and Chios turned into a battlefield today after powerful police forces landed to secure the commencement of the construction of closed detention centers for refugees and migrants.
The battles started early this morning, when ships arrived on the islands with their radars turned off so that they could not be picked up, with the Units for the Reinstatement of Order (MAT) using tear gas and water bubbles. According to reports, more than 20 platoons have been transferred from Athens to the islands, while there were some arrests.
Residents, institutions and authorities have openly disagreed with the Government's plan for land requisition and the construction of closed centers. For this reason, the mayors of Lesvos closed the two ports of the island using heavy vehicles last night. With the intervention of the Police the vehicles were removed and the MAT forces were able to disembark.
The clashes and the use of chemicals by the MAT forces resulted to civilians getting injured alongside one SYRIZA MP who was hospitalized, as well as parts in the forest area where the closed center will be erected catching fire. Opposition lawmakers will be filing lawsuits.
Mass gatherings are still taking place today in Lesvos and Chios where shops shut down business, while there is a call for a strike and closure of services and schools. "It is the Government's commitment", the Government Spokesman made clear, referring to "small reactions", stressing that the Government's decision would be implemented. He even used the coronavirus threat, referring to a "health bomb" in case the new closed centers were not built.
SYRIZA's spokesman spoke of a "panicked government effort" aimed at "intimidating Greek citizens and inciting racist and intolerant instincts". "Against the violence and its racist rhetoric, the Government will have to face the islanders themselves. Those who have been at the forefront of welcoming refugees and immigrants for five years and have become internationally known for their solidarity and humanity", said Alexis Haritsis. /ibna