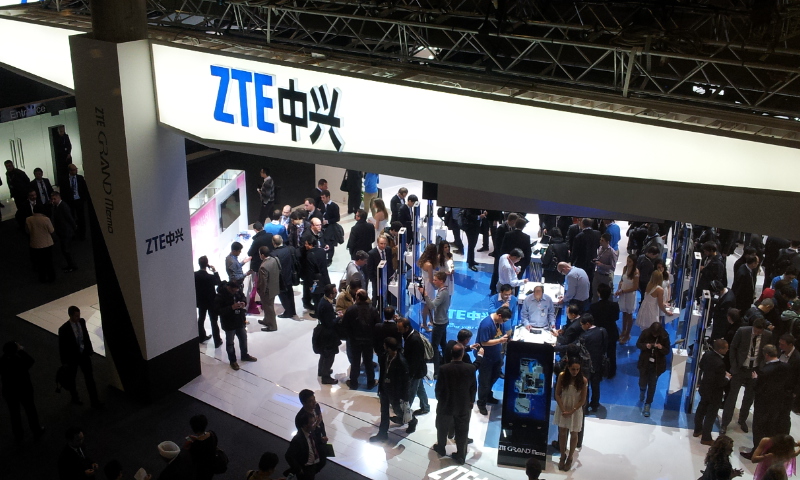 By Lefteris Yallouros – Athens
Chinese Telecom giant ZTE chairman Hou Weigui met with Greek Prime Minister Antonis Samaras Thursday in Athens.
The Chinese company – one of the five largest telecoms firms worldwide – is planning to set up a repair center in Greece after establishing a distribution center for its products in Piraeus.
"We believe that these will help the country's economy and offer 400-600 new jobs," said Hou, adding that the project had the support of the Greek PM.
That is good news for the country's ailing economy, especially as the Greek Statistics Office announced Thursday that unemployment rose again in July 2013 to 27.6 pct from 27.5 pct in the same month last year. Unemployed Greeks now stand at a record 1.37 million.
The ZTE deal reflects the confidence shown in Greece by investors lately.
ZTE will use Piraeus as the main transit center for its products in Europe, just as US company Hewlett Packard also decided a few months ago. Samaras also met with the executive chairman of Google, Eric Schmidt, who is in Greece to address a seminar on start-ups.
Greece's ongoing bid to attract more foreign direct investment to the country will no doubt be helped on by news that the economy is showing signs of improvement. The government forecasts the economy will grow 0.6 percent in 2014, its first annual increase since 2007. The government even expects some jobs growth and a continued improvement in the state of the country's public finances.
Meanwhile, a European Commission spokesperson said Thursday that a report by the EU's executive arm, which appeared to favor rises in indirect taxes in Greece, had been "misinterpreted" while IMF Managing Director Christine Lagarde said she was confident Greece would achieve a primary surplus this year.