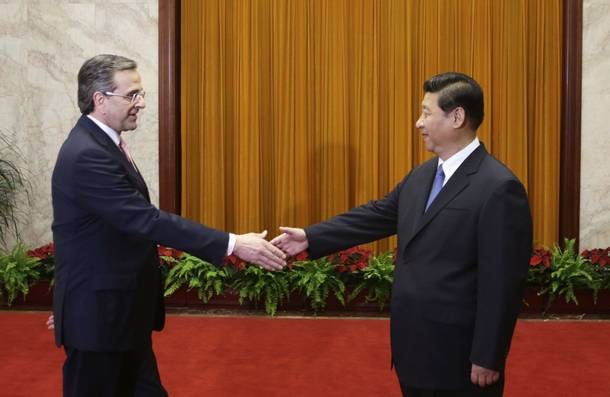 By Spiros Sideris – Athens
The President of China, Xi Jinping, will be on the Greek island of Rhodes on Sunday, where he will stay overnight before leaving the next day for Brazil, which is his final destination.
The president of China will be welcome at noon at Rhodes airport, by the Prime Minister Antonis Samaras, followd by a luncheon in his honor by the President of the Greek Republic Karolos Papoulias.
In the afternoon, the prime minister will meet with Mr. Jinping the Castle of the Knights and will walk together in the Old Town of Rhodes. Samaras will depart late at night for Athens, while Mr. Jinping will stay overnight on the island.
The Chinese President had met with the Prime Minister last year during the visit of Mr. Samaras in China and had stated that he knows a lot about Greece, which he considers to be the cradle of civilization in the West, like China is the cradle of the East.
The visit has symbolic importance, confirms the good relations between the two countries and underlines the intention of China to further develop economic relations with Greece in the framework set with the exchange of visits of the two Prime Ministers.
De facto it constitutes an advertising of Greek tourism and an urging by the President to the people of his country to visit Greece.