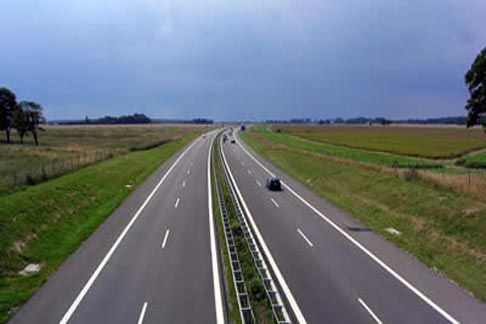 Skopje, October 22, 2013
Government of FYROM will borrow 783 million USD for the construction of two highways in the country. Provisions about these two infrastructural projects have been made in the 2014 draft budget.
Through an express procedure, parliament of FYROM is expected to vote the decision for the state guarantees in order to borrow this amount by the Chinese "Eksim Bank". The project for the highways will be implemented by the state owned company that builds roads, which will apply for the loan at the Chinese bank, while 10% of the amount will be secured from its budget. Government of FYROM will be the guarantor for the loan.
The first highway is that linking Kercova to Ohrid costing 555.5 million Euros, while the second one will be that linking Miladonvc to Shtip with a cost of 306 million Euros.
The interest on the loan will be 2% a year and will be paid in the next 20 years. But, opposition parties have criticized foreign debt. Vanco Uzunov, vice chairman of the Social Democratic League (LSDM) said that these two loans would significantly increase debt. /ibna/