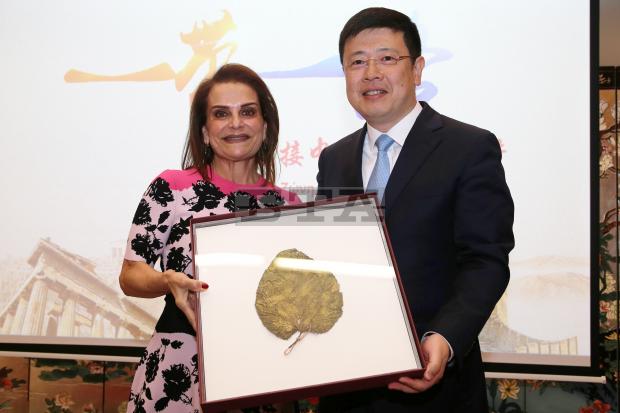 In a wider framework of cultural exchanges between China and Greece, some days ago the Chinese embassy in Athens donated a collection of 22 Chinese opera costumes to Greece in a ceremony held in the Greek capital.
Speaking at the ceremony, the Chinese Ambassador to Greece Zou Xiaoli said that "Cultural exchanges between China and Greece are founded on the shared values of mutual respect, equality, inclusiveness and mutual learning", as Xinhua news agency reported.
The costumes in a way symbolise the diplomatic ties between the two countries since they belong to several Chinese delegations that have visited Greece in the past years.
Costumes were officially donated to Greece's Piraeus Bank Group Cultural Foundation (PIOP) which supports the preservation and showcasing of Greece's cultural heritage, with an emphasis on its artisanal and industrial technology. As well, it promotes the connection of Culture with the Environment.
The Silk Museum of Soufli, northern Greece. A wonderful architectural example of older times, full of exhibits touched by silk
"They will soon be put on display at the thematic Silk Museum of Soufli in northern Greece," ANA-MPA reads, that is "a major silk-producing center in the late 19th through to the mid-20th century, as well as the state-run Museum of Asian Art on Corfu island in western Greece. In addition to the theatrical costumes, the embassy donated also a traditional Miao minority costume."… / IBNA
The exquisite exterior of the Museum of Asian Art on Corfu island, western Greece
Main Photo: Chinese Ambassador to Greece Zou Xiaoli (R) and Sophia Staikou, Chairperson of the PIOP during the ceremony