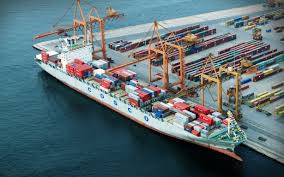 Athens, December 22, 2015/ Independent Balkan News Agency
By Olga Mavrou
China's Cosco was probably the only company to submit a binding offer  for the 67% of the Piraeus Port Authority  (PPA or OLP) yesterday in London  and in case the other two initially  interested companies did not submit an offer, then without any competition the amount Chinese are offering will not substantially get any better for the Greeks in January.
The other two companies that were supposed to bid were the Danish APM Terminals (a Maersk company) and  ICTS from the Philippines.
TAIPED (or HRADF, for Hellenic Republic Asset Development Fund) in a rather laconic statement issued on Monday said the details of the interested buyers will only be released upon the opening of the binding bids on January 12.
The opening of the bid or bids will take place simultaneously with the opening of the independent experts' appraisals (Cantor Company and American Appraisal Hellas). If the best price offered exceeds the level of both appraisals, then it will be accepted. If it is lower, bidders will be asked  to make an  improved offer.