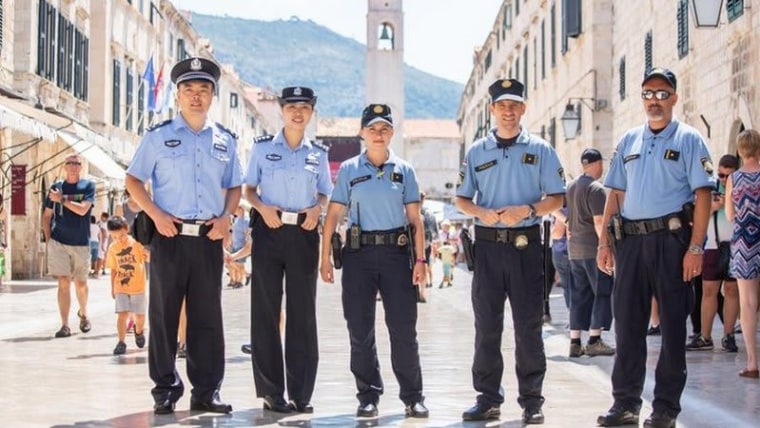 In an effort to assist Chinese tourists in Croatia, whose numbers have seen a tremendous rise in recent years and appear to choose the Adriatic country more and more for their vacation, six Chinese officers are currently serving in Croatia, two in Zagreb, and four others in Lika-Senj and Dubrovnik-Neretva Counties, along their Croat colleagues.
In the frame of the Interior Ministry's Safe Tourist Season project, under which foreign police officers are deployed to coastal cities and resorts to assist local law enforcement authorities during the summer season, the City of Zagreb joined in for the first time this years.
According to what Zagreb's police chief Marko Rasic said to the media, the two Chinese police officers, who will be wearing their official uniforms, will remain in Zagreb until August 15.
Croatian N1 says that "The project began in 2006, and has to date seen some 620 foreign officers in cities along the Croatian Adriatic coast. This year alone, 72 officers are participating in the project, coming from Austria, Poland, Italy, and other European countries in which Croatia is a popular tourist destination."
On the other hand, HRT comes to explain 'why Zagreb' and 'why now': "The head of the Zagreb Tourism Board Martina Bienenfeld said that Zagreb has broken out as a popular destination for the Chinese, whose numbers saw a serious spike last year. In 2017, Chinese visitor arrivals and overnight stays rose by 30%, while in the first seven months of this year, those numbers rose by another 35% and 25%, respectively."
Overall, in previous years 620 foreign police officers have come to serve in police stations along the coast thanks to this project that has passed the test of the time and necessity with flying colours…. / IBNA
Main Photo: Chinese and Croatian police officers in joint patrols in Dubrovnik