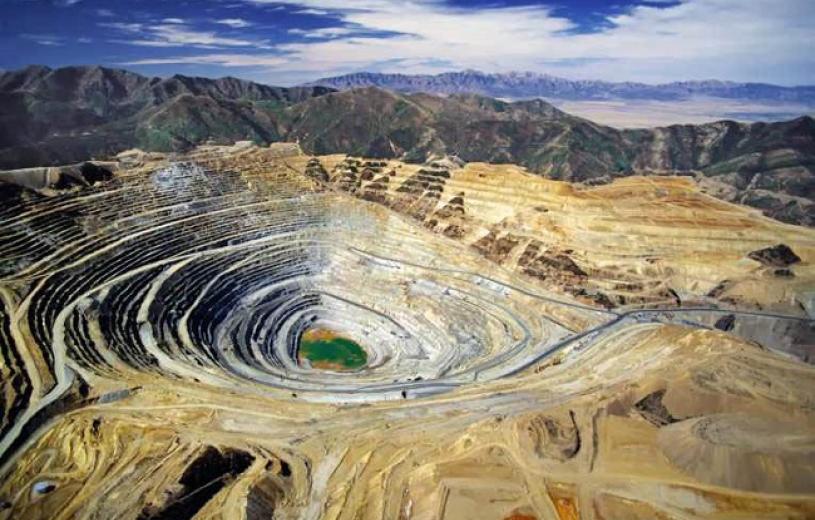 Athens, October 23, 2015/Independent Balkan News Agency
By Spiros Sideris
Once again China returns with a strong interest on rare minerals in Greece. In particular, as it became known, a Chinese delegation of representatives of Chinese companies and government agencies that are active in the field of rare earth, performed a working visit Wednesday at the premises of the Institute of Geology and Mineral Exploration (IGME), aimed at the exchange of expertise in the field of rare minerals.
This is not the first time chinese companies manifested such an interest, since a Chinese scientists delegation visited Greece last year, as Greece is among the five EU states in which are encountered the 17 "strategic minerals" which are necessary for industrial high-tech applications.
The Chinese delegation was welcomed in Greece by the deputy general manager of IGME, Dr. Dimitris Drymonitis. It consisted of Shi Ruiting, General Director on rare minerals of the Ministry of Industry and Information Technology of China, Wang Ji Ming, general manager of NFC Rare Earths Co. Ltd., Gong Jijun, general director of the Minerals Rare Earth Group Co. Ltd and Helen Guo, manager of Griem Advanced Materials Co. Ltd.
As it became known, Ruiting noted that the IGME can contribute, through technological cooperation with scientific institutes, laboratories and research centers, to the rational investigation for the identification, use and exploitation of rare minerals.
Dr. Dimitris Iliopoulos, head of the EURARE programme, referred to the activities of IGME regarding the research and identification of rare minerals in Greece and presented the state of research and the results of the EURARE programme so far.
For her part, Vasiliki Angelatou, a chemical engineer from the Technology-Metallurgy and Enrichment Division of IGME, said the IGME performs work within the European EURARE program at laboratory scale to investigate the possibilities of extracting rear earths from geological appearances, which have been identified by the exploration, while as she said, new international collaborations are being developed with research centers and scientific bodies.
After the presentations of the event, followed an open discussion and exchange of views between the scientific staff of the AWU and the Chinese representatives in the field of rare earths.
As it became known from the Chinese side, China is considered one of the major "players" in the world in the field of rare earth, as in its territory there is 23% of the world's rare earth reserves, while by the end of 2015 it is estimated the detection and mining of 100,000 tons.