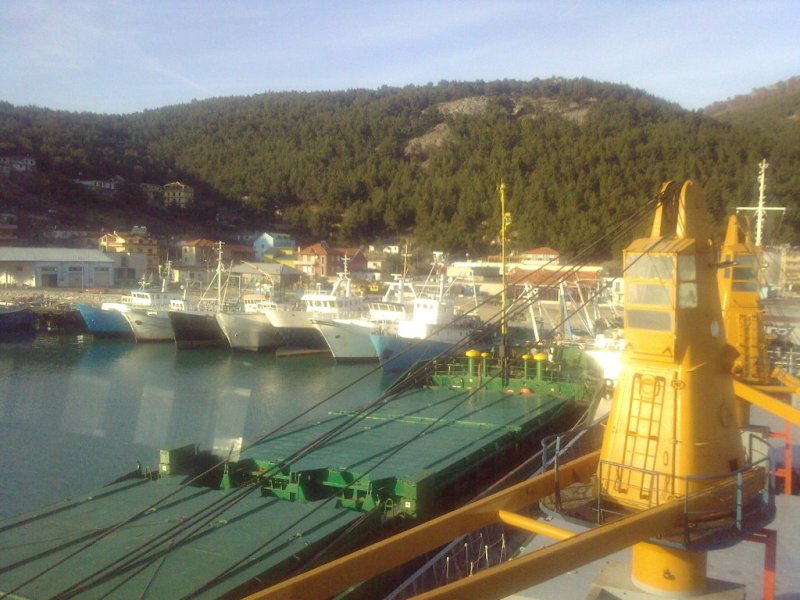 Tirana, November 27, 2013
IBNA Special Report/ Chinese investments in the Balkan region have seen a rapid growth in the recent months. After penetrating FYROM and Montenegro, big Chinese companies have won tender bids for the construction of several highways. Now, China, a country with 1.5 billion people is interested in the sea ports of Albania with 3.5 million people.
Minister of Transport and Infrastructure, Edmond Haxhinasto says that the Albanian government has decided to hold negotiations with China in order to build the port of Shengjin.
"One of the most serious projects of the Albanian infrastructure, that of the construction of the new Port of Shengjin will be introduced to the Chinese government in order to secure funding for its construction", says Mr. Haxhinasto.
"This is a very strategic project which is in line with our strategy for the development of infrastructure in Albania. We have made this project part of our strategic plans for the development of transport and infrastructure and we're working to secure interest, participation and the investments of prestigious companies", said Haxhinasto.
"The government will soon introduce a project to Chinese investors in order to find a way to realize it", added Haxhinasto.
Other sources from the Council of Ministers say that the project of this port will be presented in the meeting that prime minister of Albania, Edi Rama will have with the prime minister of the Republic of China in Bucharest.
The project costs 2.2 billion Euros and it's a port for which full feasibility has been carried out.
Minister of Transports and Infrastructure says that the construction of the new modern port will serve to the entire Balkan.
"We will try to find a strategic investor in order to realize this important project, which is not only a project for Albania, but also for Kosovo, Serbia, Bulgaria and the entire region. It's a potential extraordinary junction for the development of Shengjin and the entire Albania", said Haxhinasto.
Our project designers have named it the "Albania of Adriatic" Europort, Shengjin. According to them the implementation of the new project for the port of Shengjin will offer the possibility of development of the entire Balkan region, especially in the growth of trade exchanges in the Balkan with countries from all around the world.
The port is foreseen to be built in the rocky seacoast of Shengjin heading toward Velipoja, a very deep seacoast, which processes in a natural way ships up to 400 thousand tons. /ibna/