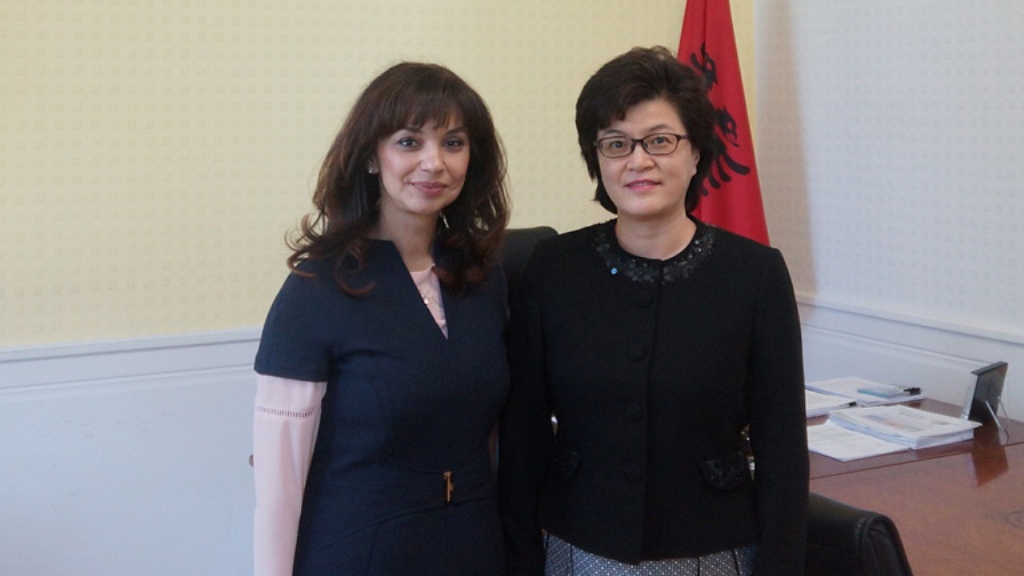 Protecting the interests of Chinese companies in Albania and the strengthening of cooperation between the two countries has been at the focus of a meeting held by the Chinese ambassador to Albania, Jiang Yu with the minister of State for Enterprise of Albania, Sonila Qato.
On her part, the Chinese ambassador said that economic and commercial cooperation between China and Albania has entered a new phase of sustainable and rapid development.
Mentioning the fact that Chinese companies have made major investments in Albania, with over 700 million USD and creating around 1500 jobs, she also said that the two countries should continue this cooperation.
But, the Chinese ambassador also mentioned the fact that some Chinese companies in Albania have encountered difficulties and obstacles.
Meanwhile, the Albanian minister admitted the fact that Chinese companies in Albania have offered their contribution for the country's economic development and that the Albanian side wishes to boost communication with Chinese companies, hear their suggestions and try to improve the business climate. /balkaneu.com/