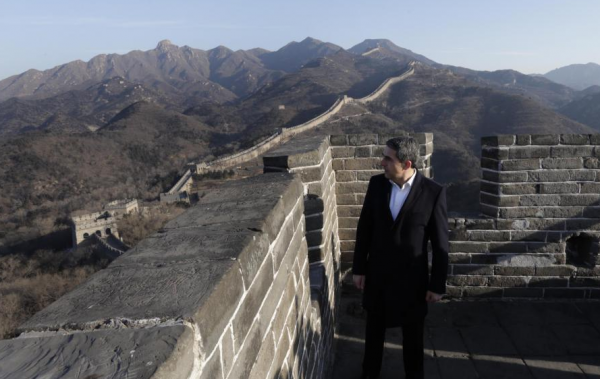 By Clive Leviev-Sawyer of the Sofia Globe
Exports from Bulgaria to China have increased to the extent that China is now in second place, after the European Union, among Bulgaria's export destinations.
Caretaker deputy economy minister Irena Mladenova, speaking at the opening on August 25 of a Bulgarian-Chinese Business Forum, said that in 2013, trade between the two countries had reached a record level of $1.9 billion.
She said that the upward trend was continuing but still was far below the potential between the two countries.
According to Mladenova, there were several Bulgarian products that could establish a permanent place for themselves on the Chinese market.
For Bulgaria, it was very important that there continue to be facilitation of the procedures for importing Bulgarian agricultural products and foodstuffs into China.
Mladenova said that other products that had the potential to establish a strong presence in the Chinese market were Bulgaria's wine, mineral water, essential oil products such as rose oil, and electronics and electrical engineering goods.
The Bulgarian-Chinese Business Forum has been organised by the Bulgarian Economy and Energy Ministry, the Chinese embassy in Sofia, Bulgaria's Small and Medium Enterprises Promotion Agency and the foreign trade and economic relations bureau of China's Fujian province.
According to the Bulgarian ministry, the event presented a chance to close to 100 Bulgarian companies to hold business-to-busienss meetings with about 20 Chinese companies operating in various economic sectors.
Recent years have seen a number of exchanges of visits between Sofia and Beijing. Among those who have made the trip to China include head of state President Rossen Plevneliev and the-then heads of government and parliament.
(Archive photo, of President Plevneliev at the Great Wall of China in January 2014: president.bg)