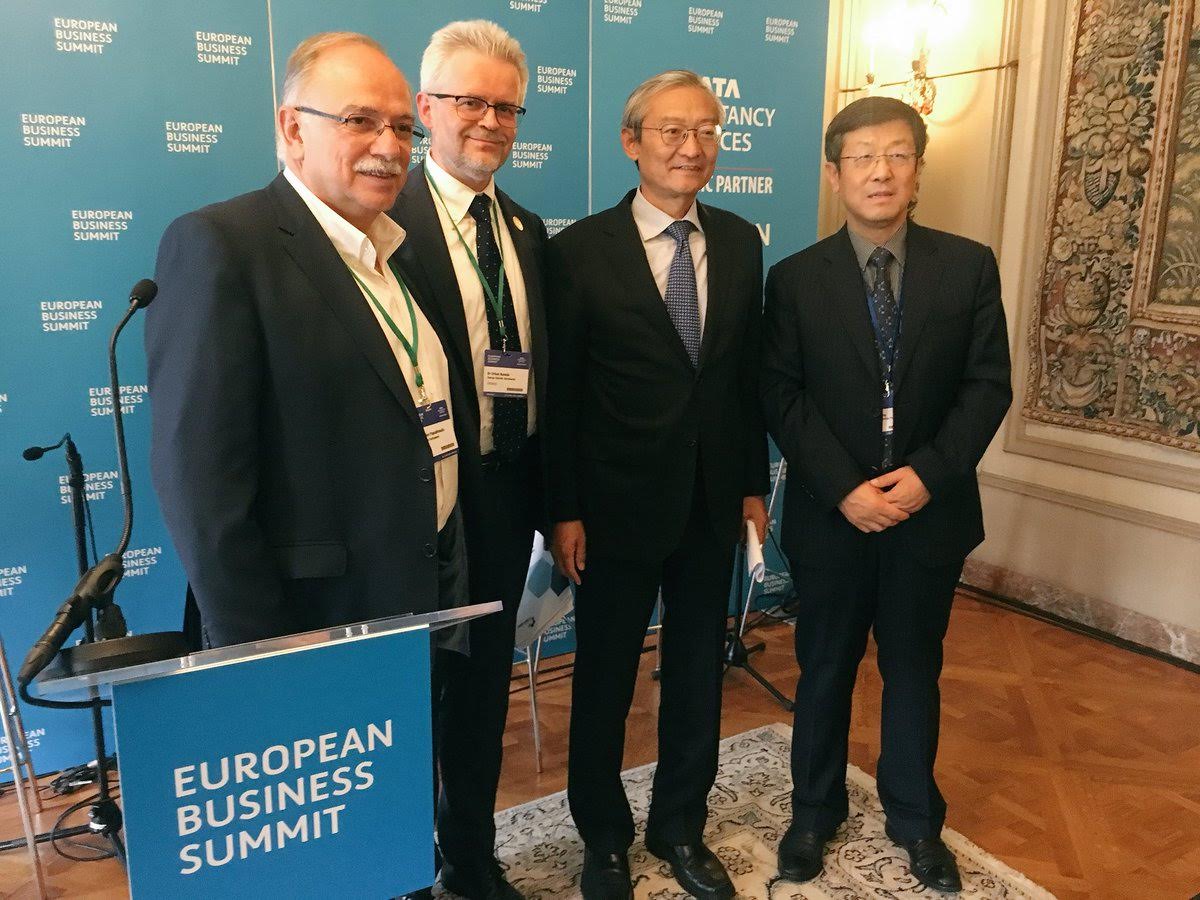 The relationship between Bulgaria and China can only be a "win-win" relationship.
This is the conclusion high ranking officials of both sides reached, in the meeting in Argentina, under the umbrella of the Belt and Road Initiative.
There are many areas of co-operation, but those of infrastructure, industry and energy are at the top.
In particular, China's Foreign Minister Wang Yi and his Bulgarian counterpart Ekaterina Zaharieva have agreed that co-operation between China and the countries of Central and Eastern Europe is mutually beneficial and therefore needs to be strengthened.
Bulgaria is expected to host the next "16 + 1" meeting of the Belt and Road Initiative, which, according to Wang Yi, if both sides try more actively, the results will be remarkable and the co-operation will be taken to a new level.
He also welcomed the fact that Bulgaria is working for the healthy development of EU relations with China.
According to Ekaterina Zaharieva, Bulgaria supports the Belt and Road Initiative, as it does not affect relations and the co-operation between the EU and China, and is willing to put more weight on infrastructure development.
This planned meeting, however, raised concerns in Europe, as China's Foreign Minister needed a statement to reassure the EU that Beijing's initiatives with the countries of Central and Southeast Europe can only bring benefits to the EU in its entirety, and that it is by no means the goal of dividing it.
The influx of capital, however, especially in the Balkans, from China, is a fact while Beijing has not tried to hide its interest in investment in the energy sector.
Just last month, a Chinese company announced its intention to invest in a lignite-fired power plant in Bosnia and Herzegovina, in Tuzla in particular, while China has released funds under the Belt and Road Initiative eyeing the acquisition of six power plants in the country.
According to a report by the Bankwatch Network, Bosnia and Herzegovina, Serbia, Montenegro and Romania have planned to build new lignite units in the next few years, as opposed to the rest of Europe that is working on being release from coal.
Based on this environmental protection philosophy, the European Investment Bank (EIB), the World Bank and the European Bank for Reconstruction and Development (EBRD) have ceased to provide loans for the construction of new such power plants, with China, and in particular the two state-owned banks, ExIm Bank and China Development Bank entering the scheme in order to fill the gap.
However, a report by the European Bank for Reconstruction and Development shows that no one can question geopolitical benefits, but Chinese capital infiltration is a fact and behaves at will.
In this context, there could be a "win-win" combination so that all sides gain something from it…. / IBNA