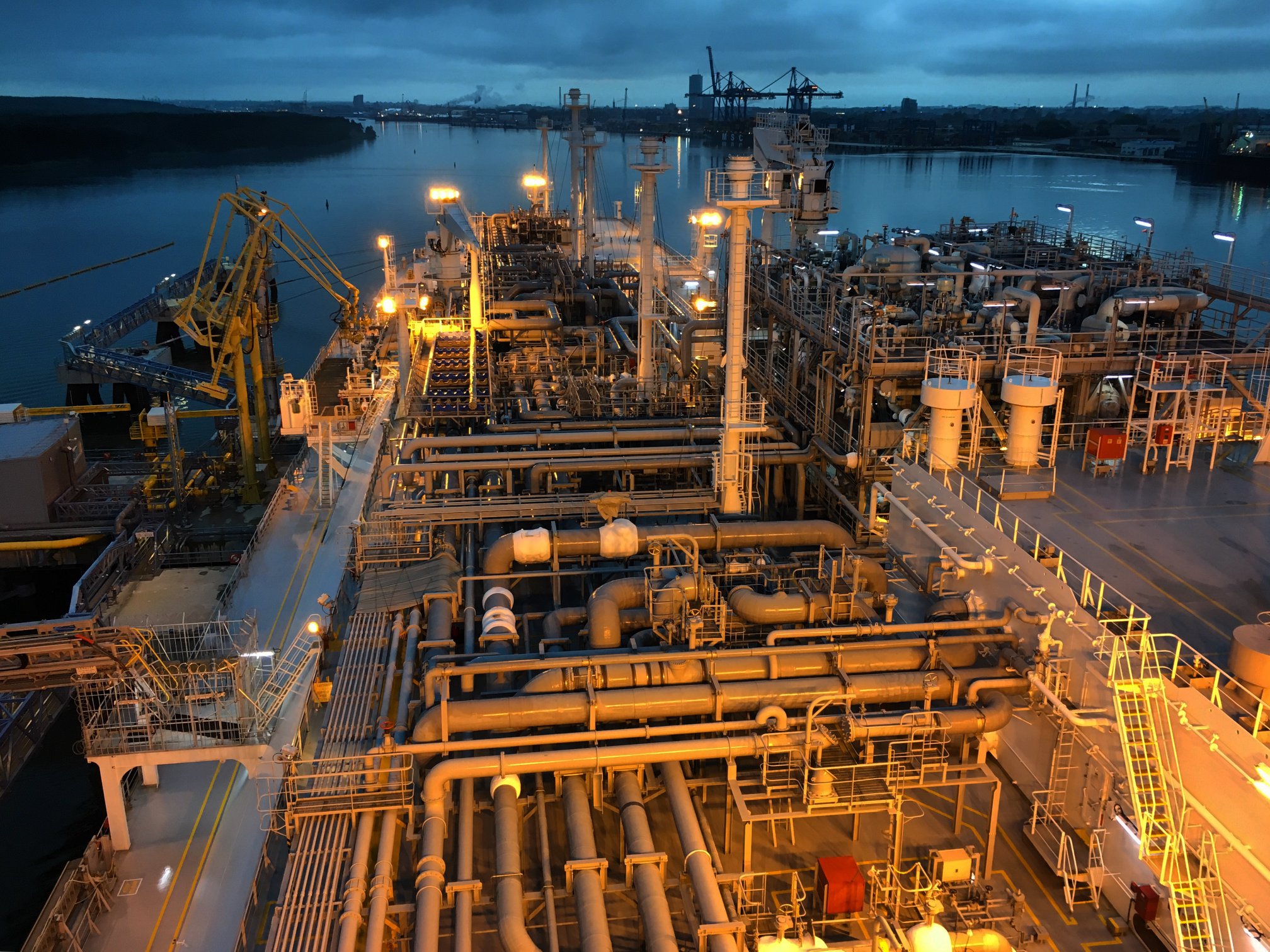 The process of Nicosia acquiring a floating storage and regasification unit (FSRU) in Vasilikos appears to be successfully completed.
The consortium led by China Petroleum Pipeline Engineering Corporation (CPPEC) was selected to construct the plant, while a delegation is expected to visit Nicosia shortly, in order to ratify the agreement.
Specifically, the joint venture is consisted– apart from China Petroleum Pipeline Engineering Co Ltd– by Aktor S.A. and Metron S.A., Hudong-Zhonghua Shipbuilding Co. Ltd and Wilhelmsen Ship Management Limited.
As stated in the announcement by the country's Public Gas Company, "the international consortium is ranked first in the evaluation for the project of constructing the infrastructure needed to import of natural gas in Cyprus", while "the result was followed by a long and complex bidding process, managed by DEFA with external market experts, including specialized technical, legal, commercial and financial consultants".
The president of DEFA, Dr. Symeon Kassianidis, pointed out that "we believe that the future of the country is mirrored in the gas industry, which in the coming years we aspire to comprise a driving force for growth in the domestic economy. The creation of a gas market will boost development across the energy and industry field in Cyprus".
The LNG Terminal will include a floating storage and regasification unit (FSRU), a floating dock, a pipe dock and other related infrastructure.
Finally, it should be noted that the project has secured co-financing by the EU capital expenditure via the Connecting Europe Facility (CEF) project, while, according to the existing planning, the construction will be completed by 2021. /ibna