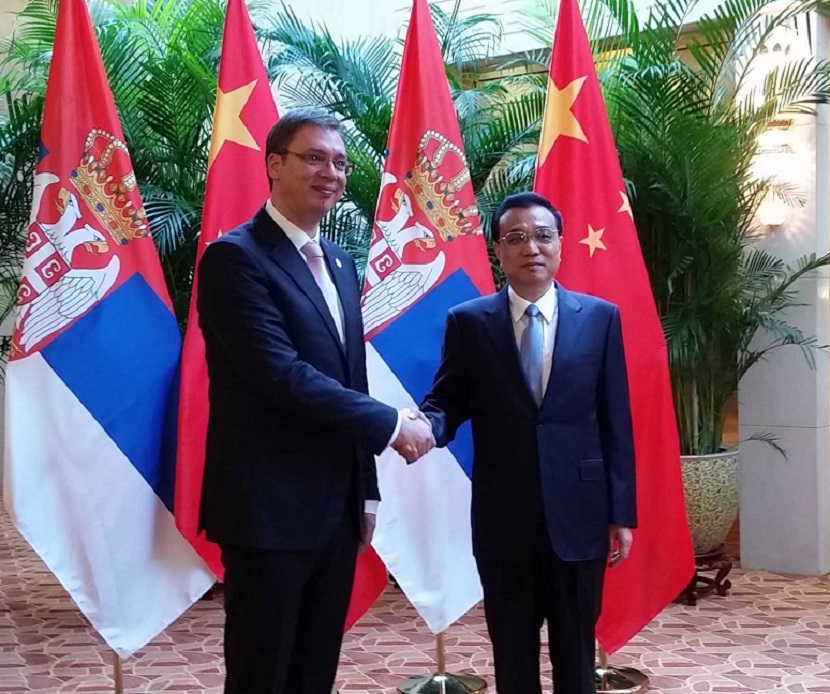 Belgrade, December 15, 2014/ Independent Balkan News Agency
By Milos Mitrovic
The third summit of China and 16 countries of the Eastern and Central European countries will start tomorrow in Belgrade under the motto "New engine, new strength, new platform"; it will gather 1,350 participants in different panels. Some 1,100 journalists from 110 Serbian and foreign media are accredited.
The summit is expected to be attended by Chinese and Serbian Prime Ministers Li Keqiang and Aleksandar Vucic as well as their counterparts from 13 countries. Croatia will be represented by Foreign Minister Vesna Pusic after PM Zoran Milanovic cancelled his participation due to statements of Serbian marginal politician Vojislav Seselj.
Business and official delegations from China and 16 Central and Eastern European Countries will participate in the plenum as well as in the debate on burning issues regarding agriculture, industry, tourism, internet technology, transport and infrastructure in the Economic Forum, Serbian government announced.
This format of multilateral meetings between China and 16 European countries was initiated three years ago in Budapest, and then continued and deepened during the meetings in Warsaw in April 2012 and Bucharest in November 2013.
Li Keqiang is the first Chinese PM to visit Belgrade in 28 years.
The relations between China and Serbia can be compared with ultrafast train, which runs forward in parallel with the wishes of the two peoples for even better life, Keqiang said in the interview for Politika daily possibly alluding to the project of two track railroad from Budapest to Belgrade, a chinese investment which implementation should start in 2015. Chinese PM added he has reasons to believe that "the train of our mutual dreams will go even steadier, faster and further".
"We have constructed a chinese bridge and we will construct a chinese road and chinese electric power plant, in order to secure inexhaustible moving force for the development of Chinese-Serbian relations", Keqiang underlined.
The construction of the Pupin Bridge over the Danube in Belgrade will be completed by the end of this year. The realisation of this chinese investment started in 2011; the bridge will be 1,5 kilometers long and will be inaugurated by the end this month.
Several companies from China led by the "China Power" are interested in investing 1.5 billion Euros in construction of a power plant in Serbia.
"Serbia is not the country between the East and the West, its rather the place of their creative encounter", PM Vucic stressed in his piece on the occasion of the summit for the Tanjug news agency. He added that the government's strategic vision "is a modern Serbia as an economic, transportation and cultural crossroad of the South-Eastern Europe and the bridge between the East and the West in the 21st century".
"We feel that in China we have a powerful and reliable partner to implement our vision fast and decisively", Vucic concluded.
Photo: Vucic and Keqiang during Serbian PM's visit to Beijing in September