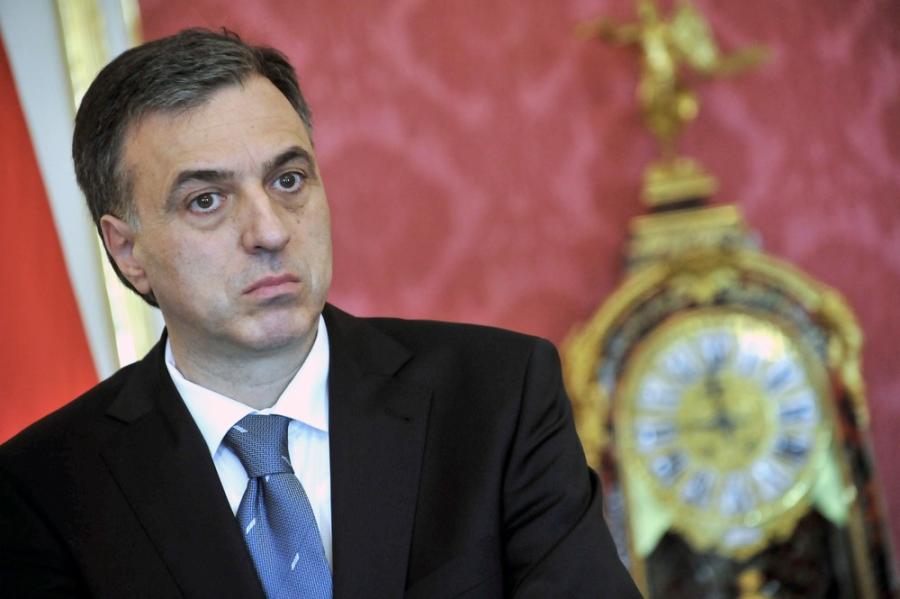 Podgorica, April 15, 2015/ Independent Balkan News Agency
By Adnan Prekic
The distancing between the Government of Podgorica and official Moscow continues. After the Montenegrin government last year introduced economic sanctions against Russia, President of Montenegro Filip Vujanovic dropped out of departure for large military parade in Moscow on May 9 occasion of the celebration of 70th anniversary of the victory against fascism.
What's interesting in this case is the fact that Vujanovic had already confirmed departure to Moscow, but changed his mind, because, as it was explained, the celebration is also planned in Podgorica. Russian Embassy in Montenegro has expressed its protest and concerns over the decision of the Montenegrin president. European officials will not be attending the parade in Moscow.
It is assumed that Vujanovic decision in a further attempt to harmonise the Montenegrin foreign policy with the EU's in relation to Russia.
Montenegrin President Filip Vujanovic will also not attend the military parade in Moscow. From his office it was announced that on May 9, Vujanovic will speak in Podgorica at the manifestation on the occasion of 70th anniversary of the victory against fascism. Top officials of many member states, EU and the US refused to attend the parade in Moscow due to Russia's role in Ukraine's crisis.
From the EU Member States the parade will attend the president of the Czech Republic Milos Zeman and Prime Minister of Greece Alexis Tsipras, and from the region will attend presidents of Serbia Tomislav Nikolic.
Vujanovic's decision has brought the strong reaction of the Montenegrin opposition. Part of the opposition leaders said that with such moves Montenegro is formally becoming a country with limited sovereignty "with elements of a protectorate".
Ambassador of the Russian Federation in Montenegro Andrei Nesterenko said that Montenegrin President Filip Vujanovic at the invitation of Russian President Vladimir Putin, previously confirmed that he will come to celebrate the 70th anniversary of the victory against fascism in Moscow. He emphasised that this decision could undermine the sincerity of statements about respects to the history of our common struggle against fascism between the two countries.
Montenegro has joined the European Union sanctions against Russia. The government of Montenegro said that their decision to impose the sanctions was needed, as an act of harmonisation with the decisions of European Union. Such decisions have been in line with the realisation of the foreign policy priorities of Montenegro and they do not have an anti-Russian character.