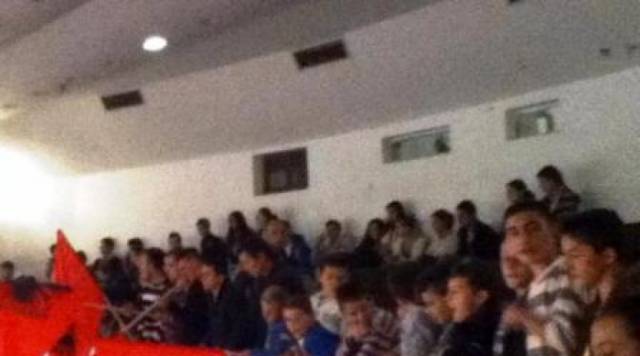 Pristina, October 16, 2013
Coalition of NGOs for the Protection of Children in Kosovo has reacted against the exploitation of children during electoral campaigns. This coalition of organizations has criticized the exploitation of school premises and the participation of children in electoral rallies.
Through a press statement, they have addressed 5 demands:
Ministry of Education, Science and Technology, Communal Directorates for Education and schools, based on the Education Act in the Communes of the Republic of Kosovo, must not allow the electoral campaign to intervene in the learning process;
Children must not be used in electoral meetings as promoters of campaigns;
School premises must not be used during electoral campaigns of political subjects;
Electronic and printed media that cover the electoral campaign must take an active role for the publication of cases where children are exploited for political purposes during the electoral campaign;
Parents must instruct their children not to leave classes in order to participate in electoral campaigns.