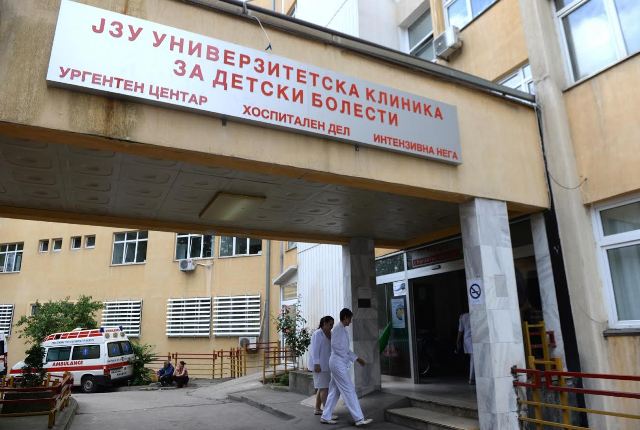 Two children have died in the last few days as a result of the flu in FYROM. Although they were treated in the Pediatric Ward in Skopje, they passed away due to the serious complications. Filip Duma, specialist in this hospital, said that one of the children was a 3 year old from Gostivar and the other a 4 year old from Kercova. According to him, the children were admitted in a serious situation.
"Many children have been admitted to this hospital recently, but these two children were in a serious situation and passed away", doctor Duma said.
According to him, flue affects weak people, therefore he recommends for them to be checked and for children to receive vaccines.
Vladimir Mikic of the infectious diseases office at the Institute for Public Health says that flu has seen a wide spread in the country in the recent months. According to him, children must be vaccinated along with people who are seriously affected by flu.
"The most endangered groups are people older than 65 and all of those who suffer from chronic diseases such as diabetes, cardio-vascular diseases and asthma. All of these belong to a group which is threatened by flu and may die", Mikic says.
According to the data from the Institute of Public Health, in the first week of 2017, 8067 people were admitted to hospital with flu, in contrast to the last week of 2016 where the number of patients was 9485. According to these figures, there's a drop of 15%. /balkaneu.com/