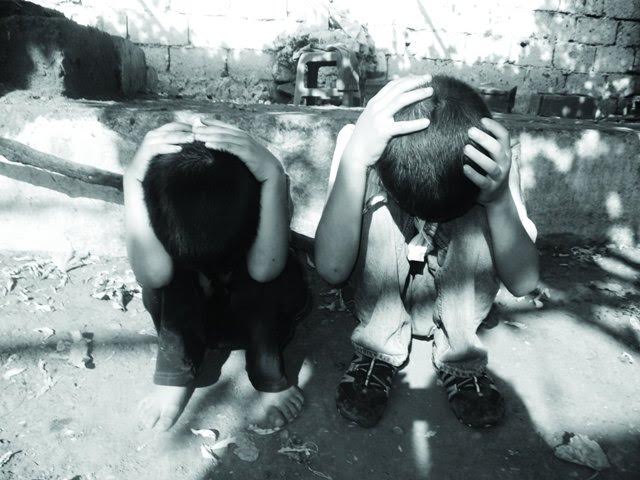 Tirana, 8 June 2016/Independent Balkan News Agency
One in four children in Albania has been verbally and physically abused, but very few of them reveal their suffering.
Data from World Vision's Child Well-being Report shows nearly three quarters of poor and vulnerable children report seeing child abuse or violence but that less than 15% feel able to tell anyone about it.
Figures from the report also show that in many of the country's poorest areas there are simply not enough child protection workers to cope with the demand and as a consequence, tens of thousands of children could being facing a life of violence and abuse without proper state protection.
The Child Well-Being Report has been compiled from interviews done in late 2015 with more than 8,000 adults and children in communities across the country.
The questions asked ranged from experience of abuse, to access to services, to experiences in school and involvement with the community.
Over 70% of children admit that violence is present in their life. Around 5% report high levels of constant violence, thus violence is a phenomenon which has been widely spread, the report says.
However, only 15% of children and parents are willing to denounce violence and nearly half of grownups do not know that there is an institution where they can denounce violence against children.
"The aim of the government is to appoint a child protection worker for every three thousand children, but we are far from this, 10-20 times less than the objective", World Vision observers said.
Children experience levels of violence similar to a year ago, the study stressed.
World Vision said that it was making these data public for the first time "in the hope that the figures will contribute to a coordinated approach to social services, child protection, education and youth that is so urgently needed".
WV notes that widely recognised as the poorest country in Europe, Albania has a high level of poverty, where people still have little access to basic social services.
Thousands of children across the country face injustice in many forms of abuse, violence, exploitation and early marriage.
According to WV, Albania still lacks a fully functional system which should prevent, protect, and rehabilitate children from all forms of abuse and discrimination.
World Vision Albania and Kosovo is a Christian Relief, Development and Advocacy organization dedicated to working with children, families and communities to overcome poverty and injustice. It started its operations locally in 1998 and internationally its programs and offices span more than 100 countries. /balkaneu.com/