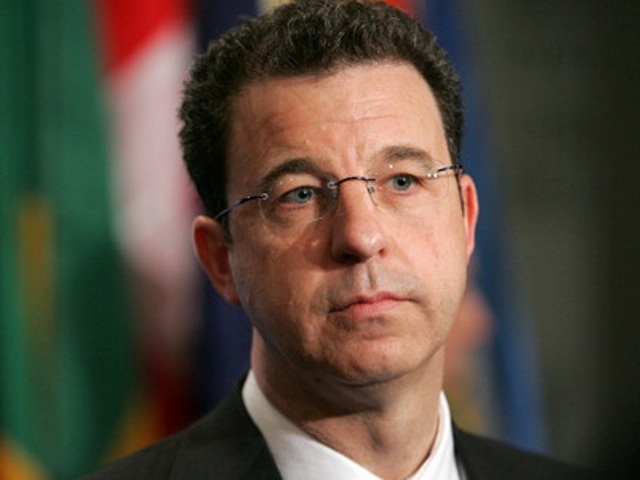 Ljubljana, October 9, 2013
In January 2013 the International Institute for Middle-East and Balkan Studies (IFIMES) from Ljubljana, Slovenia, submitted an official nomination for the Nobel Peace Price to the Nobel Committee in Oslo together with the explanation on the candidate Serge Brammertz, Chief Prosecutor of the International Criminal Tribunal for the former Yugoslavia (ICTY) at The Hague. The nomination was signed by high and reputable officials from different countries including prime ministers, state presidents, constitutional court presidents, members of the European Parliament, ministers, ambassadors and others.
In the explanation it was stated among other that: "Serge Brammertz (photo), who took the office of the ICTY Prosecutor in January 2008, has played a key role in promoting reconciliation and restoration of trust between affected communities in the territory of the former Yugoslavia, which are fundamental conditions for the restoration and maintenance of peace.
Through his special relationship with the victims, his determination to seek the full cooperation of States and governments of the former Yugoslavia, and his strongsupport to national judiciaries in the territory of the former Yugoslavia, Mr. Serge Brammertz has laid the foundations for the advancement of societies based on the rule of law. His work has greatly contributed to the realization of the key goals of the UN Security Council. His contribution to strengthen and secure peace in the territory of the former Yugoslavia is immeasurable. He has treated all victims as equals and supported their efforts to see their status recognized and rights materialized.
There are innumerable instances of Mr. Serge Brammertz offering support to the victims of all ethnic communities and making considerable efforts to foster a genuine and direct dialogue with and between the victims, especially where they belonged to different ethnic communities. Through his interaction with victims, they grew closer to justice at the ICTY and felt they became part of the judicial process. Mr. Serge Brammertz also supported concrete measures supporting victims. For instance, he strongly supported the proposal of the UN Security Council establishing a fund to compensate victims of grave crimes committed during the wars in the territory of the former Yugoslavia. Another example is his backing of the adoption of laws recognizing the rights of all victims in the territory of the former Yugoslavia, such as a State law in BiH regulating the rights of the victims of torture."
Serge Brammertz was born in 1962 in Eupen, Belgium. /ibna/