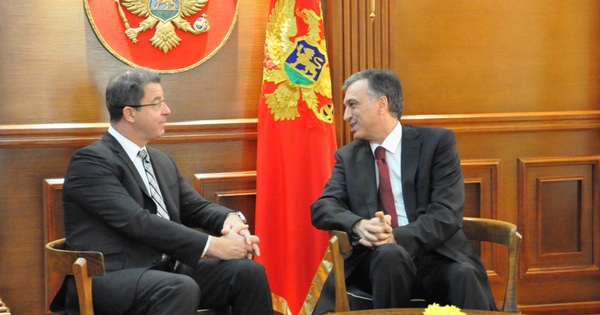 By Adnan Prekic – Podgorica
Chief Prosecutor of Hague Tribunal for war crimes Serge Brammertz has been on first official visit to Montenegro. Even though he said that his first arrival means that the tribunal has no outstanding issues with Montenegro, he stressed that in cases of war crimes there is room for improvement. In Montenegro of the four initiated trials for war crimes only one has been completed with a conviction verdict with the minimum penalty.
Brammertz has offered support to Montenegrin judges in war crimes cases. International Criminal Tribunal for the Former Yugoslavia (ICTY) and Montenegrin courts in the previous period have had a good cooperation. The Chief Prosecutor Hague Tribunal said that between the court and Montenegro there are no open issues.
Asked how Montenegro struggles with war crimes, Brammertz said that there is room for improvement. Montenegro is a sovereign state, has an independent judiciary, and everyone must take responsibility for war crimes. "My personal opinion is that there is space for improvement in the process; I think that more could be done", said Brammertz.
"The fact that I am in Montenegro now for the first time is a confirmation that the country and the Tribunal for former Yugoslavia have no open issues. I wish to take this opportunity to thank you for the intensive and committed cooperation of the Montenegrin institutions with the Hague Tribunal and for the very positive role that Montenegro plays in the region in this area, said the Chief Prosecutor referring to the Former Yugoslavia Serge Brammertz during his meeting with Prime Minister Milo Djukanovic.
The two officials agreed that the remainder of ICTY's mandate should be used to transfer the knowledge and experience of this institution in war crimes matters to the judicial officers in Montenegro.
Prime Minister Djukanovic noted that Mr Brammertz's visit offers an additional value to the successful cooperation between Montenegro and the ICTY, an institution that has since its establishment offered a strong support to the restoration of trust and normalisation of relations in the region. He underlined that Montenegro has a responsible approach to its past, which is further confirmed by the country's close cooperation with the ICTY in cases of determining responsibility of Montenegrin citizens and meeting obligations towards the countries in the region.