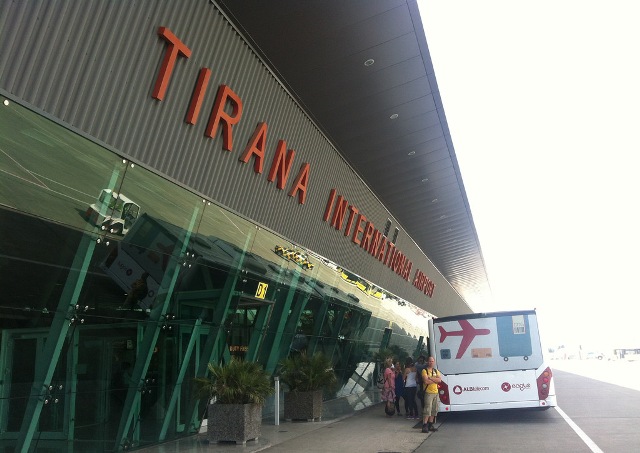 Tirana, 6 May 2016/Independent Balkan News Agency
"China Everbright" group, who acquired the right of management of Tirana International Airport is planning to introduce charters in order to bring tourists from China to Albania.
The group is also aiming to turn Albania into a logistical center for the transport of Chinese goods.
Chen Shuang, CEO of Everbright Group, said that China could become the biggest investor in Albania.
"One of the main features of Albania is the fact that it exports its labor and I believe that employment within the country remains a big concern. If we successfully create the logistical center, then this should contribute in a positive way about the growth of employment in Albania", Chen says.
CEO Chen Shuang says that there are also plans to export airplanes made in China. "In the future, China may export airplanes, like it exports high speed trains today", Mr. Chen says.
As far as the introduction of an airline between China and Albania is concerned, Chen says that: "The introduction of a direct airline from Beijing to Tirana goes through a complicated process of approvals, therefore at the beginning, we may use charter airplanes for tourists".
According to Mr. Chen, this is done to meet the demands of Chinese tourists, who travel abroad and also bearing in mind the fact that Albania and countries surrounding it are rich in tourism.
Rinas concessionary company "Tirana International Airport" struck a deal with the Albanian government to extend the term of the contract, in exchange of allowing the opening of other international airports. Based on the agreement, the concession contract is extended for another two years in exchange of the opening of Kukes Airport for international flights. This means that the concession agreement will expire in 2027.
Furthermore, in case another or other airports are made functional, such as the one in Vlora or Saranda, the remaining period of the contract will be expanded by 6 months for every year that they have been operating, as it is outlined in the concessionary agreement. The agreement signed on 11 November 2004 was modified after more than a decade, thus lifting the exclusivity of flights to the German company.
A few days after the Albanian government and Tirana International Airport signed the agreement, the company has sold the concession to the Chinese.
Keen Dynamics Limited, a consortium shared between China Everbright and Friedmann Pacific Asset Management, has signed the agreement to buy Tirana International Airport-concessionary developer and the airport operator of the capital of Albania".
In the fourth quarter of 2015, there were 5,138 flights from Rinas airport, or 8% more than the fourth quarter of 2014. The number of overpasses in the Albanian air space during this quarter was 35,323, marking a drop of 4,7% against the same quarter a year ago and a significant drop of 46,3% compared to the previous quarter. /balkaneu.com/
More: Keen Dynamics Limited Consortium buys the only airport in Albania