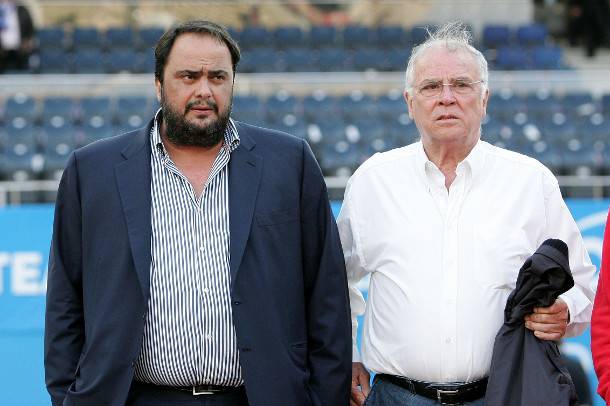 Review by Christos T. Panagopoulos
Greece's Chief Athletic Prosecutor, Aristides Koreas, decided to press charges at misdemeanor level against the presidents of both Olympiakos and Panathinaikos football teams, Vaggelis Marinakis and Dimitris Yannakopoulos, for their notorious "visits" inside the referees' dressing rooms, at the Greek Cup Finals game on May 11th and in Super League's play-off final match on June 9th.
According to Greek newspaper "Eleftherotypia", Mr. Koreas will also prosecute Olympiakos FC's Vice President, Savvas Theodorides (photo to the right) who had joined Marinakis (photo to the left) when he invaded the dressing rooms inside the Olympic Stadium of Athens.
Yannakopoulos will also be prosecuted for threatening the three play-off match referees, a game that Panathinaikos won in the end.
Source: Enet.gr – Eleftherotypia