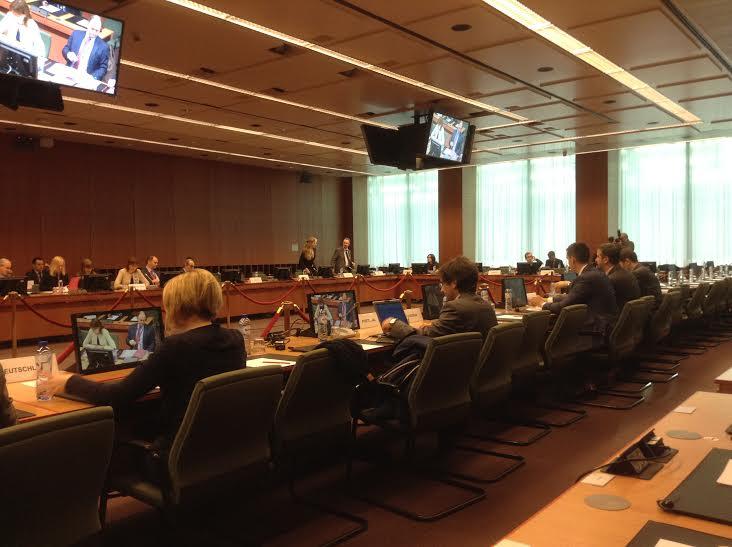 Podgorica, March 30, 2015/ Independent Balkan News Agency
By Adnan Prekic
Montenegro successfully continued the negotiation process with the European Union. Two new negotiating chapters has been opened in BRussels, with Montenegro now having opened more than half of the negotiation chapters. At today's Intergovernmental Conference in Brussels, Montenegro opened two more chapters in the accession process with the EU. Montenegro has already opened 18 chapters for negotiation, of which two have already been provisionally closed.
Negotiations were opened in chapters 16 and 30, relating to "Taxation" and "External Relations" respectively.  As to the Chapter 16 – Taxation, Chief Negotiator of Montenegro Aleksandar Pejović said that the country is aware of the benefits that the chapter is bringing to the society as a whole. He stressed that the exchange of information with relevant EU institutions will contribute to more efficient collection of tax revenue and elimination of tax evasion and fraud, thus making significant contribution to achieving economic balance and increasing employment chances. In order to meet benchmarks from this chapter, Montenegro will continue to harmonise its legislation, Pejovic stated.
Speaking of the Chapter 30 – External Relations, Ambassador Pejović said that the removal of trade barriers between EU member states and application of common external tariff will lead to a reduction of cross-border business costs, cheaper and faster export goods and services to the Montenegrin company, which will have a direct impact to economic policies related to the chapter. He also added that the harmonisation with EU bilateral agreements will enable Montenegrin companies to have free access to markets of third countries with which the EU has concluded trade agreements.
With two new chapters, Montenegro currently has opened a total of 18 negotiating chapters. The Program is designed as a tabulation of the 33 negotiating chapters that provides an efficient inspection of relevant legislation for the chapters, the institutions that are responsible for their implementation, the level of alignment with the EU acquis and the deadline for full compliance in the case of partial compliance or non-compliance.
Montenegro successfully continues the process of negotiations with the European Union and will work on 18 chapters, including chapters 25 (Science and Research) and 26 (Education and Culture), which are temporarily closed.