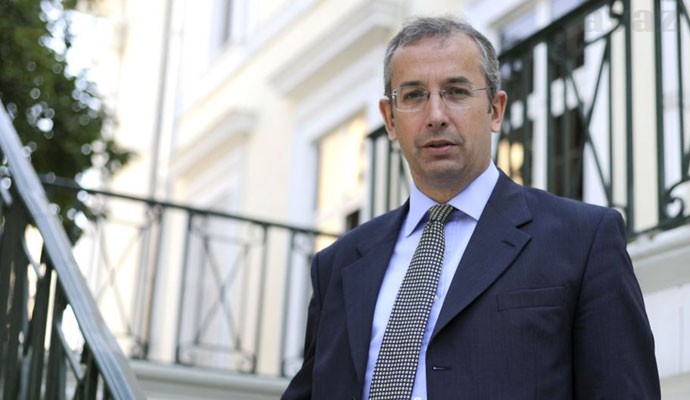 By Milos Mitrovic – Belgrade
The comprehensive normalization of the relations between Belgrade and Pristina and legally binding agreement of the two would be very important with regard to European Union-Serbia accession negotiations, ambassador Michael Davenport, head of EU Delegation in Serbia has said. However, EU's decision to launch the accession talks in January 2014 has been the result of overall Serbian progress, rather than just the consequence of the breakthrough in the dialogue with Pristina, Davenport added.
At the same time, Belgrade-Pristina negotiations should also be considered as fulfilling Copenhagen criteria on EU membership, which implies regional cooperation, Davenport emphasized in the interview for "Vecernje novosti" daily.
When asked about the legally binding Belgrade-Pristina agreement elements, Davenport said "two parties should negotiate and made the agreement". "It is early to predict what exactly will be the elements of the agreement, but it is certain it should encompass all the issues with regard to comprehensive normalization".
Nevertheless, Davenport specified that "one of the key issues will be consistent adherence to Belgrade-Pristina agreement which stipulates that the two will not block each other in connection with European integration process".
He reiterated that EU does not demand Serbia to recognize Kosovo independence, but rather to achieve "comprehensive normalization" of the relations with Pristina. "This is common position of European Council and all 28 EU member-states".
When asked whether the normalization would be "the key norm" for all the other chapters of accession talks to be opened, Davenport said "it is difficult to say in this moment". "If everything would be as it had been planned, and taking into consideration the experiences of other countries, it is realistic to expect first chapters to be opened early in 2015", ambassador emphasized.
Davenport added he frankly hopes the process would be irreversible. "The fact that Serbia was advancing rapidly towards the accession talks once after country has gained EU candidate status shows that the significant progress has been achieved".
Davenport also stressed that "almost all major political parties have made the consensus on European Union membership as an objective". "Now, we are at the new beginning, and there are many new tasks to be fulfilled".