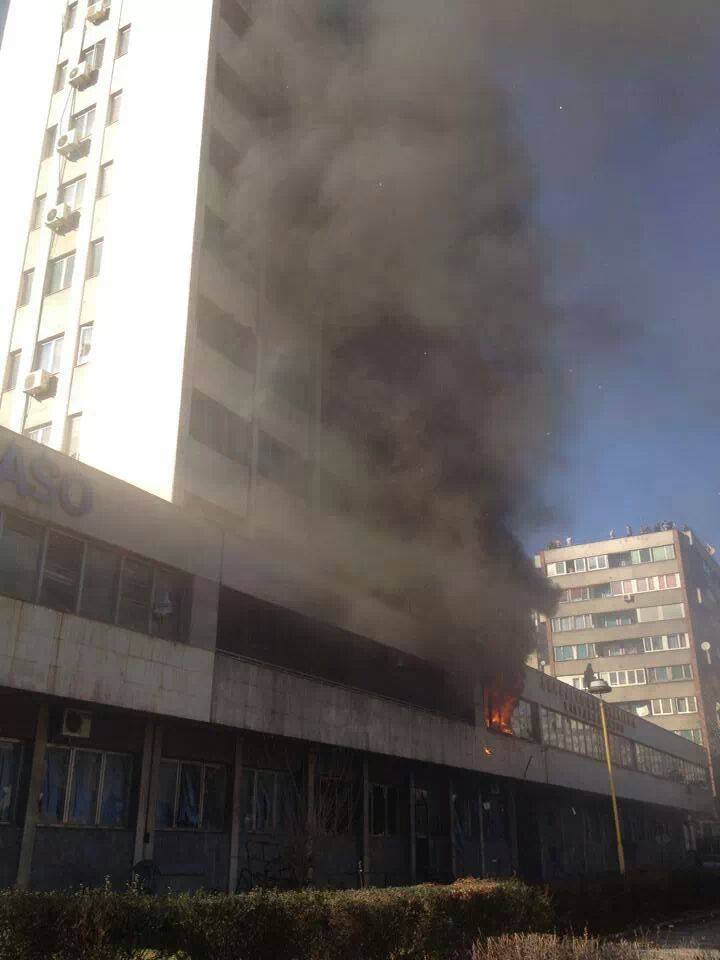 By Medina Malagic – Sarajevo
The third day of mass uprisings in B&H have taken a violent turn. According to the latest information, protestors have set fire to the cantonal government buildings of Sarajevo, Tuzla and Zenica.
Close to 10.000 protestors have so far gathered on the streets of Tuzla, mostly concentrated in the area of the Tuzla Canton government and the surrounding streets.
At around 14:00 in Tuzla, protestors entered the government building after police officers, who were responsible for securing the area, retreated. They subsequently set fire to the building. Soon afterwards, firefighters arrived on the scene and were assisted in their efforts to put out the fire by protestors who did not take part in storming the government building and setting fire to it.
Schools and faculties are closed today in Tuzla. Traffic has been put to a halt in Sarajevo and the entrance to the government building in Sarajevo has been set on fire. The situation in Zenica has become dramatic, where citizens have also entered the government building and set fire to it. Protestors continue to throw rocks, firecrackers and other objects, and many people have been arrested and injured.
The protests began three days ago, when unemployed workers of companies that underwent privatization left thousands of people jobless in Tuzla, a city that was once one of the industrial hearts of the former Yugoslavia. The initial protests began as a result of disgruntled and unemployed workers, but very soon turned into a general, country-wide discontent with the way the country has been governed for the past 20 years. High unemployment, dismal prospects for the future among B&H's youth, and rampant corruption and nepotism govern the daily lives of many of B&H's citizens.
Thus, the protests quickly spread to other B&H cities and towns, with the situation continuing to escalate and there are no signs that calm will be soon restored.
These are the biggest protests that have taken place in B&H since the end of the conflict in 1995.