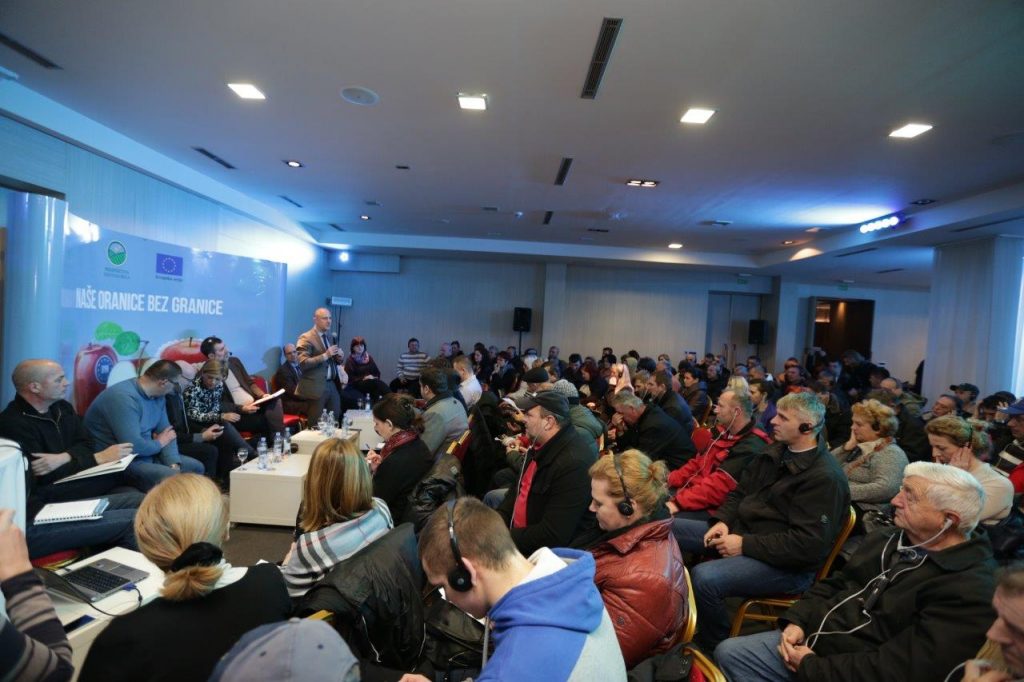 Just a few days before the changes of Stabilization and Association Agreement, between BiH and EU, takes effect, farmers in this country are afraid that they will be forced to close their businesses.
BiH officials accepted the changes recently but it caused controversy among farmers since the products of EU countries will be imported in BiH without limits, while just a few producers have licences to export in EU countries. Additionally, farmers in EU have more incentives from their governments, while their colleague in BiH are still waiting for incentives promised last year.
"We can expect the total catastrophe in dairy and milk production in BiH. This will not be the fair game for us", said recently the president of RS Farmer Association, Vladimir Uzelac.
He added that the state still doesn't have any estimation as to how big the damage will be, but all of responsible institutions declared that it will be a huge financial problem for farmers. First estimations are expected on the second half of February.
Farmers expected that German initiative to help them will include the financial injection for production and advancement of their capacities in order to meet the EU standards in food production. However, Germany decided to give them "technical support", but right now nobody knows what this really means.
In an attempt to calm farmers down and to give them some hope, EU Delegation in BiH has started a project focusing on the development perspectives of BiH agriculture. EU Special representative deputy, Khaldoun Sinno, along with ambassadors of EU countries, is organizing a series of meetings with farmers in various cities to explain them how EU membership is an opportunity for rural development. During last weekend, the session took a place in Bihac and Prijedor. This time, Sinno's guest at the event was German Ambassador to BiH, Christiane Hohmann.
Sinno said that the aim of the forum is to talk directly with farmers, to showcase the opportunities offered by the EU accession process, as well as to hear first-hand from farmers about their experiences and challenges.
"Our message is that the adoption of a countrywide strategy in the field of agriculture and rural development will open up access to EU funds", Sinno pointed out.
Hohmann reminded that, with about 500 million consumers, the EU market is a huge opportunity for BiH farmers, but also stressed that it was intensely competitive.
"The European Union and its member states are here to help farmers become more competitive. Recently we have received a list of precisely defined needs that farmers expect to be addressed by the authorities, and this list is both long and comprehensive. It comprises needs in areas as diverse as ​​apiculture, livestock farming and marketing, which is a very wide range within which we can act. I am glad that we can now start to work and provide extension services and technical assistance to farmers, associations and others who need them", Hohmann told farmers on the session.
How helpful this sessions will prove to be for farmers will be made clear in a few days. Some of them are trying to make their production smaller but at the same time raise quality, and some are selling old cattle and involve some new products in production. All of them hope that consumers in the state will continue to buy their products.
Time will tell whether this is just wisful thinking./IBNA