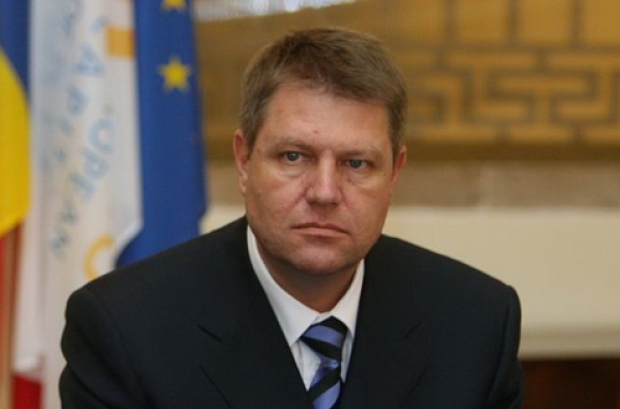 Bucharest, January 8, 2015/ Independent Balkan News Agency
By Daniel Stroe
Romanian President Klaus Iohannis today held talks with the intelligence establishment about the ongoing events in Paris and was informed by the country's domestic secret service SRI there is no need to raise the alert level.
"Romania's President Klaus Iohannis has been informed, through the National Security Department, about the situation determined by the terrorist attack in Paris, SRI mentioning there are no reasons to change Romania's alert level and that no terrorist risk has so far been identified at the moment", reads a press release of the presidential administration.
The document further says "the state's authorized institutions are closely following the situation and ensure institutional cooperation so that Romanian citizens are safe".
Iohannis called the attack in Paris "cruel and coward". "I am expressing my compassion for the victims' families and solidarity with the French nation so hard hit today. I am assuring all of Romania's partners of our full support in the fight against terrorism and extremism of any kind. The International community has to have a firm attitude before attempt of the terrorists to destroy the rule of law and encroach upon citizen rights and liberties", he said.
He went on to highlight "the freedom of speech" is a fundamental right which, alongside religious and ethnic tolerance, are fundamental to the modern civilization built upon democratic principles.
The Romanian PM Victor Ponta also said today he had held talks with President Iohannis and SRI director George Maior. He had previously expressed his condolences in a French language message posted on Twitter: "I am profoundly shocked by the news of the attack in Paris. Our condolences to the victims' families and the French people", Ponta said.
Last fall, Romania voiced support for the 40 countries international coalition against the Islamic State. "I can publicly express Romania's support for the international coalition being formed to combat the Islamic State terrorist organization. This is an international effort that Romania, as it has always done over the past years, will participate in with whatever strategic and operation decision that will be made", PM Ponta said last September. About 650 Romanian troops will still be stationed in Afghanistan, as part of the remaining international mission designed to instruct the Afghan Army.